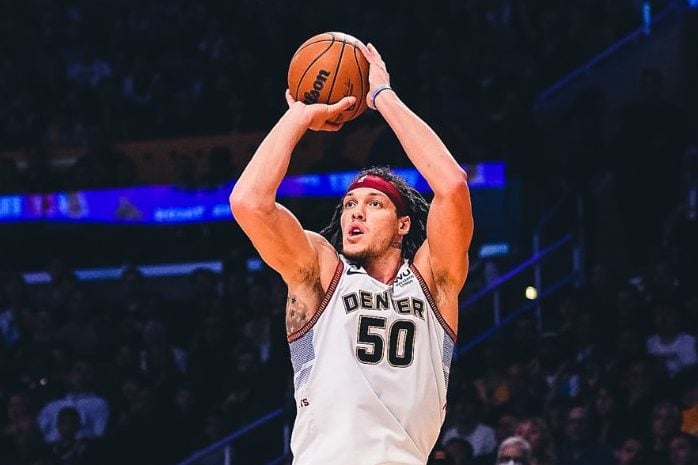 Amidst the intensity of the NBA Finals, Nuggets forward Aaron Gordon remains focused and determined, shutting out the noise from the outside world. As the Nuggets find themselves in their first-ever NBA Finals, leading the series against the Heat 1-0, Gordon understands the challenges of staying grounded amidst the excitement and chatter.
Gordon acknowledges that it can be difficult not to let the outside noise filter into his headspace. However, he emphasizes the importance of maintaining a sense of calmness and poise amidst the frenetic energy surrounding him.
"While the rest of everybody else is really frenetic, it's important to just make the main thing the main thing and be focused on the task at hand," Gordon expressed, via Mike Singer of The Denver Post.
Aware of the potential distractions that come with being in the Finals, Gordon emphasizes the need to remain connected to the world beyond basketball. He highlights the significance of staying informed about current events and reading news from outside the NBA bubble.
"Being aware of the other things that are going on outside of the media, the NBA, and the world news is still really important," Gordon stated.
The 27-year-old forward was one of the top performers for Denver in Game 1 with 16 points and 6 rebounds in 36 minutes of play.