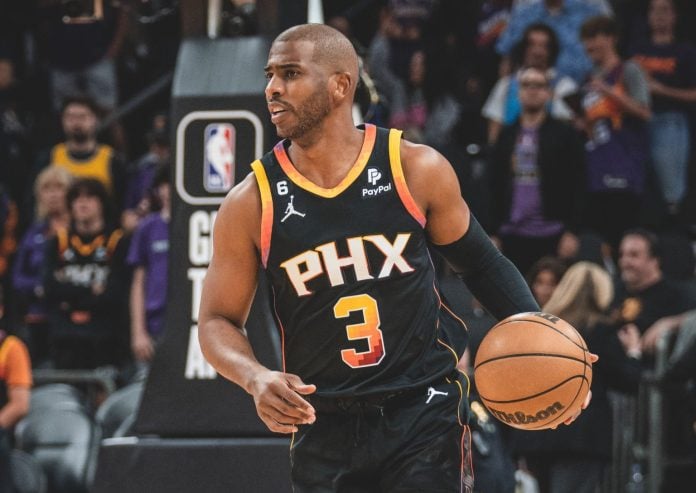 Chris Paul has all of the individual hardware and accolades that a player can dream of, but the one thing that remains nonexistent in his Hall of Fame collection is a championship ring. The all-time point man who possesses basketball wizardry and an uncanny floor command has been on countless moments where he can finally attain or get even much closer to the game's ultimate prize, but luck has been always too elusive for him to seize that coveted title.
As he recently appeared on The Pivot Podcast, Paul openly accepted the fact that it is truly challenging for him to deal with tons of his shortcomings and strings of bad luck, but he went on to admit that his family has been the one who takes the heavier load of absorbing his failed title hopes.
"It's tough on me but I think it's probably even harder for the people around me, especially my wife," he said. "My wife is the one who has to bear those late nights, those I can't sleep – and my kids. My daughter is the sweetest soul you'll ever meet in your life, but she's at the age now where at school, kids talk crazy to her. 
"She had a little boy at school that said some reckless stuff to here, it was like 'You're daddy ain't never gonna win no championship'… When she got in the car, she called and she was upset. I had to have that conversation with her and talk to her and tell her like 'Baby, some people talk and some people do [and] that's part of it.'"
Throughout 18 years of being an undisputed star in the association, Paul had 2018, 2021, and this year as his best shots to finally be at the top. But apparently, two of those years have notably involved unfortunate injuries that ultimately barred him to emerge as an NBA champion.
Despite the painful circumstances and the unexpected turn of events that served as hindrances against him from the previous years, Paul admires the response processes that he takes as a form of his bounce-back mechanism.
"It's tough man, but can't nobody ever be harder on me than I am on myself, and I feel like I've been in every situation [that] there is possible [to win]… I've had injuries and things like that, but the one thing about it, as mad as I am, I cannot let that define me," he said.
"I gotta get back to work, and I think that's what's happened over my career is. When those things happen, I take that night to let it process and then the next morning, I gotta get back to work if that's rehab, whatever it is and then I work as hard as I can to make it doesn't happen again."
At 38 years of age, Paul is now stepping into the twilight stage of his career. As he still has no jewelry to flash that will prove his case of being a part of the highest team success, he can only hope that time will come when fate will finally favor him after all of the ups and downs in his illustrious playing tenure.