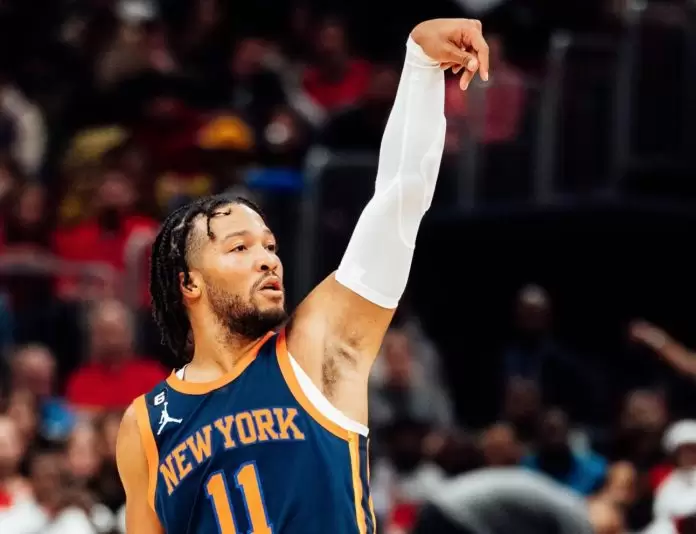 The New York Knicks hold off elimination by outlasting the New York Knicks, 112-103, in Game 5 of their Eastern Conference Semifinals set on Wednesday.
With their season survival on the line and facing a 1-3 series disadvantage, Jalen Brunson came up when it mattered the most for the Knicks, having a mighty display with 38 points (12-22 shooting), nine boards and seven assists while playing for the full 48 minutes of the bout. He is the brand new Knick to join Bernard King, Patrick Ewing and Carmelo Anthony in an elite club to record three 30+ points in a single playoff series for New York.
RJ Barrett supplied the help with his efficient 26 points and seven boards, while Julius Randle chipped in 24 points, five boards and five assists. Quentin Grimes emerged as New York's unsung hero with his hustle and determination, finishing with eight points, five assists, two blocks and two steals as he also had a clutch defensive play over Heat star Jimmy Butler while fighting pain from a leg issue off Bam Adebayo screen.
Butler had a low scoring night with 19 points in 5-of-12 shooting, but tallied nine assists, seven boards and four steals. For his part, Adebayo got 18 markers and eight boards.
The Knicks managed to grip on to their momentum from the late comeback efforts of the Heat. They also established a 19-point lead in the third frame, but were shaken by Miami's barrage of treys led by Duncan Robinson.
Friday night in South Beach will determine if either Miami sustains their Cinderella run this playoffs or New York forces a win-or-go-home Game 7 back in Madison Square Garden.