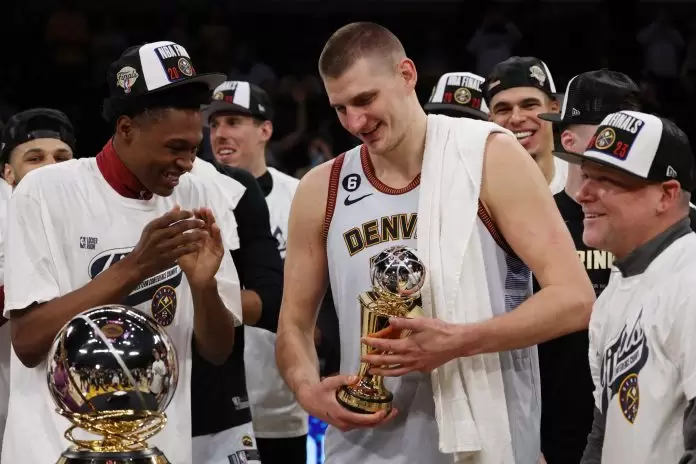 Nikola Jokic was named the Western Conference Finals MVP after the Nuggets swept the Lakers in the series. The trophy is named after Lakers legend Magic Johnson.
Johnson took to Twitter to congratulate the Serbian superstar for winning the award.
"Congratulations to Nikola Jokic for being named the Earvin Magic Johnson Western Conference Finals MVP and averaging 27 points, 14.7 rebounds and 11.3 assists for the series!" the five-time NBA champion tweeted.
Johnson gave the ultimate praise to Jokic by comparing him to some of the game's greats, "The Joker is changing the game of basketball right before our very eyes much like Michael, Larry, LeBron, Steph, Kobe, Kareem, and Shaq."