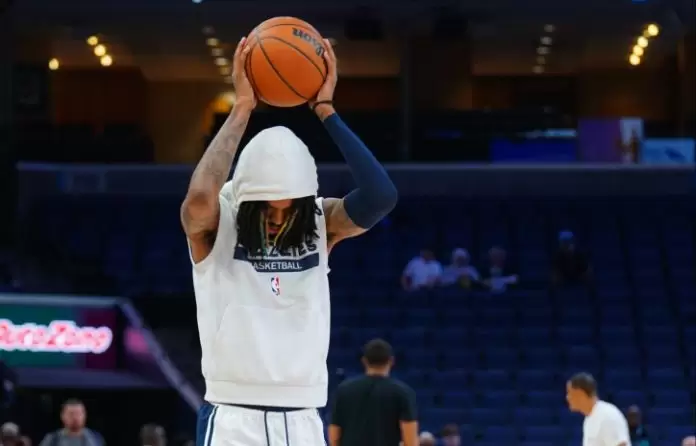 Retired basketball great Kevin Garnett got some uplifting words with regard to Ja Morant. 
Garnett believes that Morant has to have a personal reflection and an in-depth conversation with someone that can help him to get through his struggles and experiences.
"He has to have a conversation with someone that understands the ramifications of where he is growing into," Garnett said, per Gary Washburn of The Boston Globe. "This is a compliment to Ja. Both aspects and where you are and the pedestal we're all put on, is one you actually earned yourself. We're all sitting here watching this story Ja has given and we've been all happy with the narrative until we get to parts like this.
"Just know that every story has peaks and valleys. Just know that each individual that calls himself a human being has experienced peaks and valleys."
Morant was the epicenter of league controversy after flashing a gun in his Instagram live at a strip club party in early March. He remains yet to be seen to play on the court, though the eight-game suspension slapped by the NBA is already over.
Despite his availability now, the All-Star will still be out on Monday against the Dallas Mavericks.