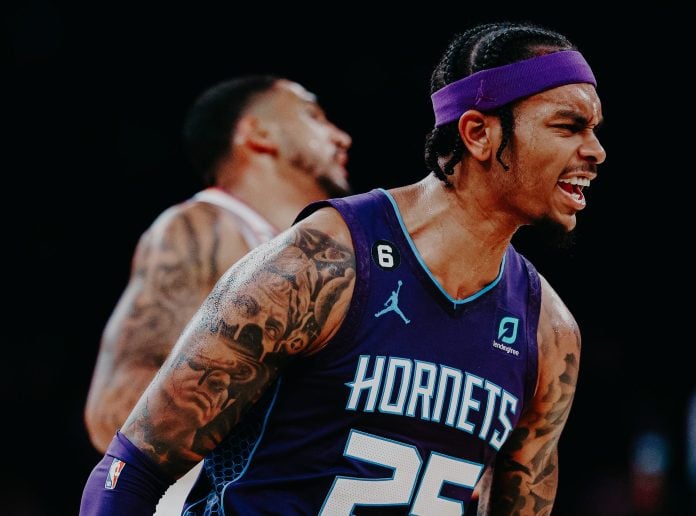 The Charlotte Hornets are obviously not expected to make a deep playoff run this season, but the performances of P.J. Washington are making them believe that they hit the "jackpot" in this year's draft.
The phrase "rebuilding mode" became more appealing to the front office of the Hornets this summer, after the departure of Kemba Walker. The scoring guard from New York decided to sign with the Boston Celtics leaving the North Carolina state after 8 years in Charlotte.
It was truthfully a time for a change in the Hornets organization, which tried to move in a new direction making their young talent more active this year. Hopefully, for them, players like Malik Monk and Miles Bridges will enter this season with the aim of developing their skills, while, most of the time, being on the court.
The truth is that right now the greatest coup of the past summer seems to be P.J. Washington, the rookie from Kentucky, the no12 in the 2019 Draft, who made an extraordinaire debut on Wednesday night against the Chicago Bulls(125-126).
The "rook" scored 27 points on a 7-11 performance from the three-point line as he led his team to their first win of the season. That was a career-high from a rookie in an NBA debut for Charlotte and the most by an NBA rookie in his first game since Gordan Giricek, who scored 29 points back in 2002.
As John Calipari tweeted after the game, Washington is a hard worker, who made great strides in improving his shooting ability over the last couple of years. He took 21 three-pointers in his first season in Kentucky and made only 5, while in his second season made 33 out of 78 attempts from the arc.
His current head coach was elated after his performance "I told you guys," James Borrego said, "I thought he had been in the league for two years already. He was great. He was fantastic. He's a poised young man and he's only going to get better from here".
While veteran Marvin Williams added, "He comes in each and every day and works hard on his game…. He's a really smart kid, too. He's a great addition to the Hornets, for sure".
P.J. Washington is going to be a very interesting project for the Charlotte Hornets in the upcoming rebuilding season and it remains to be seen if he can become a legit starter for his team and an all-star caliber player in the future.