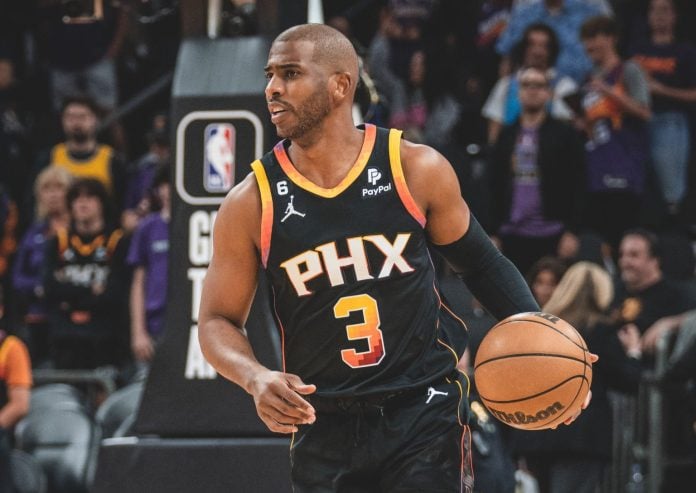 The Suns will reportedly waive Chris Paul who has spent the last three years in Phoenix. He is drawing serious interest from both the Lakers and the Clippers.
Former NBA champion Kendrick Perkins thinks that Paul would be a great fit with the Lakers and his friend LeBron James. According to Perk, the 12-time NBA All-Star would also unlock Anthony Davis' potential.
"Chris Paul to the Lakers would shake up the league. You know why? We heard LeBron James talking about retirement and we know damn well he's not going anywhere. But what it did make me realize is that is he losing a little motivation right now?
"Pairing up with one of his great friends in the point guard CP3 would give him that extra juice to say 'You know what? I'm excited about coming back to next season.' We know that CP3 wants to win a championship.
"And you know who else would benefit the most out of that? It would be Anthony Davis. The last time the Lakers won the championship, I cannot harp enough how important Rajon Rondo was to Anthony Davis. Putting him in position, easy baskets, easy lobs at the basket, pick and pops. Can you imagine CP3 and AD in the pick and roll? It would be dangerous.
"With the pieces they already added CP3 would be the missing piece and they don't have to take a gamble with trying to get Kyrie Irving on sign-and-trade with Fred VanVleet."