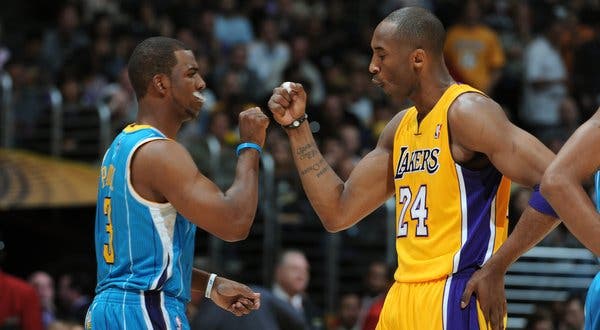 With Chris Paul's future in Phoenix already up in the air, the majority still assumes that the star point man will eventually pack his bag to leave the franchise after their three-year partnership.
Amid the uncertainty, Paul has expressed his desire to still run it back with Kevin Durant and Devin Booker, but insisted that the franchise has to make a decision accordingly prior to June 28 wherein his $30.8 million salary next season will be guaranteed.
Should things head in a different way and a release is the best possible option toward resolution of both sides, ESPN's Adrian Wojnarowski pointed out that Paul will still definitely gain high interest around the league – with two Los Angeles teams needing to be kept an eye on.
"Now, Chris Paul wants to remain with the Suns. He wants to be back with Devin Booker, with Kevin Durant. But right now, for the Suns, they want to look at a lot of alternatives," Woj said (h/t HoopsHype). "Some options between now and the 28th, including trade possibilities. They're going to have talks about Deandre Ayton. Can they move money around that can allow them to keep Chris Paul on that roster? Or find a trade so they can build out their depth.
"But I'm told Chris Paul and his reps want an answer sooner than that June 28 deadline. They want to know if they're headed into free agency, where he would be certainly very coveted, especially with the two Los Angeles teams, the Clippers and the Lakers, where he still keeps his offseason home."
As stated by Woj, he and his family being at home and residing in L.A. may truly play a significant role in Paul's part should he land in the open market.
Paul was the former franchise cornerstone of the Clippers' Lob City era from 2011 to 2017, leading them to the playoffs throughout his entire tenure there. With Kawhi Leonard and Paul George still planted on the team for years to come, having Paul for a reunion who is a proven floor general could be enticing for them in maximizing shots and a wide range of offensive opportunities on a nightly basis.
And at the side of the Lakers, Paul will be able to finally become a purple and gold member after that controversial vetoed trade in 2011. What's even more interesting is that he'll be able to share the court with LeBron James, one of his closest friends, as they are still looking to be at the top before they finally shut themselves down in this twilight stage of their illustrious career.
It is yet to be seen what would unfold between Paul and the Suns. Regardless of the circumstances, the future Hall of Famer remains locked in to continue playing at a high level and be on the club that will hand him the best possible chance to become a champion.