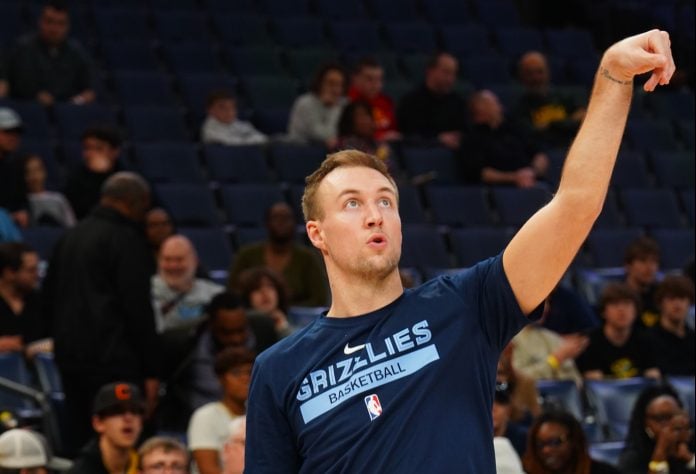 Luke Kennard went nuclear with his scorching hands to boost the Memphis Grizzlies in pulverizing the Houston Rockets on a 151-114 Friday dub.
The steaming Kennard capped of the night with his 30 points, tallying a Grizzlies franchise record of 10 three-pointers made. He scored all of his 30 points through treys – becoming just the second player in NBA history to reach the 30-point mark without a two-pointer, joining Los Angeles Lakers guard Malik Beasley.
"Honestly it feels like every shot I take is gonna go in," Kennard said in postgame. "You get nights like that, and credit to my teammates and coaches to get me the ball there when I was starting to feel it a little. It feels really good, not gonna lie."
Kennard, who was acquired by the club last trade deadline, can only be perfect for Memphis's desire to elevate their collective shooting this year. As such, his blazing performance served as the key for them to lock a postseason spot for the third year in a row.
"Obviously, he's coming out talking about how we've been on him, his teammates have been on him talking about being more aggressive," coach Taylor Jenkins said. "You see his confidence building one game at a time.
"This is why we made the trade for him."