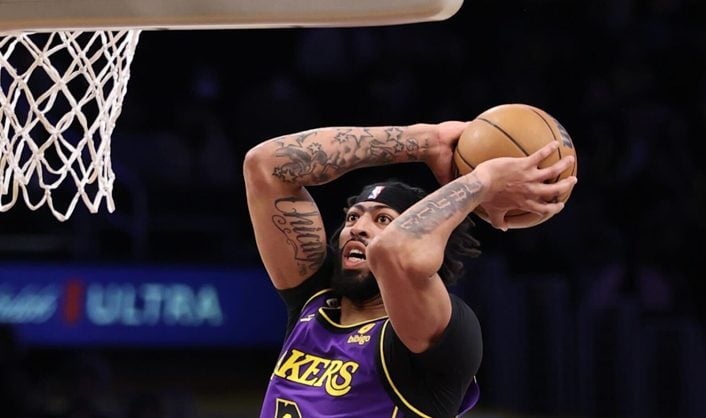 It took a long, tiring wait and arduous opportunities to get there, but the Los Angeles Lakers braved through and finally made it to reach the .500 mark as they stomped the Oklahoma City Thunder on Friday, 116-111.
Upon facing unavailability issues, frustrating inconsistencies, and swirling negative narratives, the Lakers finally nailed an equalizer on their record this season. As they had a baffling first half of this 2022-23, Los Angeles can only take a refreshing sigh of relief and a little bit of jubilation to rejoice in their current state.
The Lakers had two chances to get through the .500 post this month, but all were unfortunately fumbled. But this time around, Anthony Davis made sure to capitalize on his team's chances to secure a 37-37 card.
Registering 15-for-21 shooting, Davis was aggressive throughout the night to lead the Lakers' charge over Thunder. He finished with 37 points and 15 boards to carry the heavy load with D'Angelo Russell (hip) sitting out and LeBron James (foot) yet to be seen back on the hardwood.
"Must-win game for us – in the standings, to get to .500," Davis said. "That's a tough team on the other side. They play well, they play fast. But we had to come out and get this game … Guys stepped up big tonight."
Oklahoma City was bannered by its young centerpieces Shai Gilgeous-Alexander and Josh Giddey, who had 27 points apiece. But the Lakers had weapons to rely on to lock the win over their fellow playoff hopeful.
Stepping up to start for Russell, Dennis Schroder finished with 21 points and six assists, as his shots in the final frame can't be more timely to counter OKC's attempts of sneaking to steal the game. Austin Reaves, the unsung hero for the club in recent games, recorded 11 points and nine assists. 
Los Angeles got more supporting contributions from their bench mob, as Lonnie Walker had 20 markers while Malik Beasley got 10.
As they tallied their third-straight win, the Lakers moved to the eight-seed, but the seventh-ranked Minnesota Timberwolves hold the tiebreaker with them sharing a split-up of 37.
Eight games remaining, and plenty of victories can push them above on the thickening plot of the Western Conference Playoff chapter.
"Big accomplishment but we're still not finished," Schroder said.