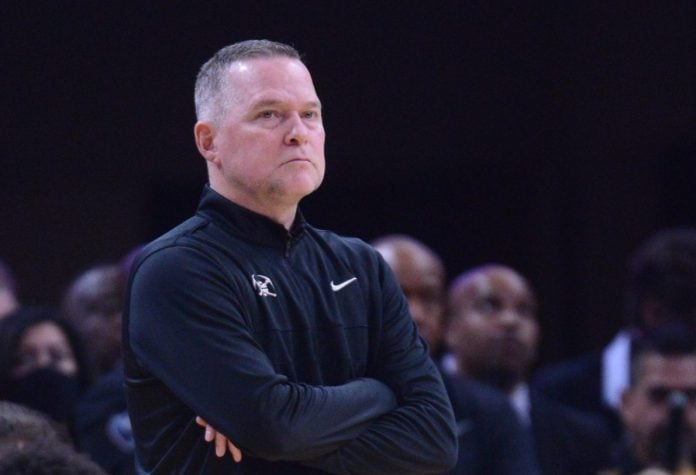 With the regular season continuing to go down, the Denver Nuggets are crashing on the losing board as they absorbed their three-consecutive defeat against the Brooklyn Nets, 122-120.
Their current slump further elevates urgency to their preparation for the upcoming playoffs given their status as a title-contending team. Still, it appears another internal concern is on the horizon.
Right at the postgame of the match, Michael Porter Jr. wasn't amused by how he was handled by coach Mike Malone with Denver facing difficulties over Brooklyn.
"[He] sat me the whole fourth [quarter] and put me in with 20 seconds left, I think," said Porter of Malone, per Vinny Benedetto of Denver Gazette. "So, I mean it's impossible to catch a rhythm then."
Porter Jr. was catching fire from the field, shooting 9-of-12 for 23 points. He only managed to produce these numbers in 23 minutes of action, as he was benched by Malone at 4:39 in the third quarter of regulation and was only recalled with 23.1 seconds left for the entire match.
Malone, for his part, got an enticing statement in his presser regarding his team, which may hint at his unexpected benching of Porter Jr.
Thankfully enough for them, Denver still stands atop of the West (46-22) amid ongoing struggles. But this budding drama between Porter Jr. and Malone has to be watched as their progress this year continues.