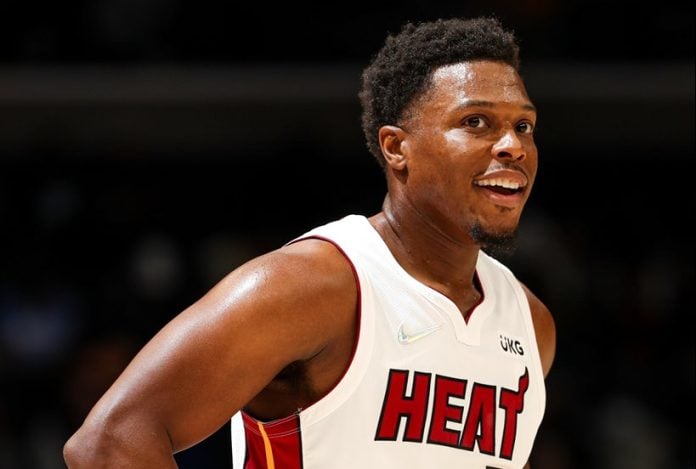 Kyle Lowry's ongoing availability this season has been a mystery for the Miami Heat, and Erik Spoelstra's reluctance to comment about the veteran guard's status has made it even more puzzling.
In pregame of the Heat's Saturday match against the Atlanta Hawks, Spoelstra declined to answer if there is an expectation that Lowry will be able to return this regular season (h/t Miami Herald's Barry Jackson). As such, the longtime mentor opted to note that the former All-Star guard is making key progress in his recovery.
Saturday marks the 12th-straight time that Lowry will be out for the Heat. He has been nursing left knee pain since February.
Given Miami's deteriorating condition – seventh in the East and has lost five of their last seven games – Lowry's return can't be much more anticipated and awaited. The club has been combating inconsistencies and injury plague all year long, and Lowry's playmaking and presence are much needed to glue them as the season continues to go nearer the end line.
The Heat can only hope that Lowry will be able to be back as soon as possible as they still are looking to lock in a postseason contention opportunity come in April.
In over 33 minutes of play per game, Lowry is averaging 12 points, 5.3 assists, and 4.3 boards this season.