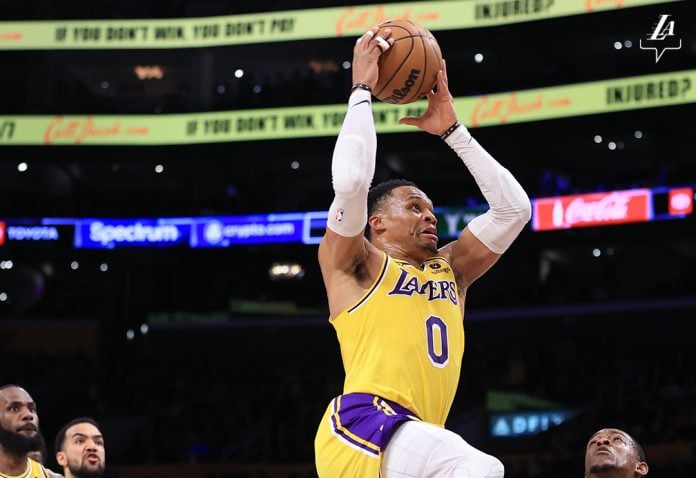 Russell Westbrook struggled offensively against the Pacers. He made just 2 of 16 field goals and missed all 5 three-pointers.
Despite that, Lakers head coach Darvin Ham kept the former NBA MVP in the lineup late in a very tight game. After the game he was asked what was the reason behind his decision.
"He wasn't getting down, he wasn't getting dejected, had some unfortunate misses, some unfortunate plays, but he was just locked in on high level along with everyone else," Ham said about Westbrook.
"Those guys talking to one another in a huddle, talking about matchups, talking about coverages. And his size, his ability to switch off a bigger guy, to rebound, great hands, quickness. Everything you need to be a great defender he has. It was a no-brainer to finish with him."
Russ finished the game with 10 points, 3 rebounds and 10 assists in 32 minutes of play.