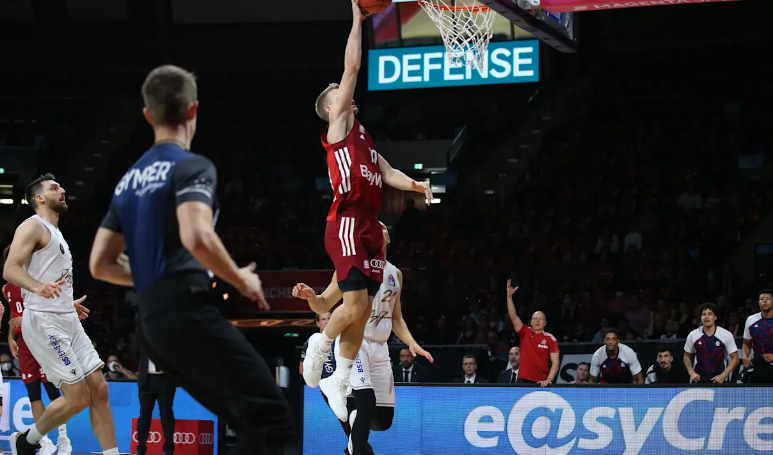 Bayern Munich secured its first victory in the easyCredit BBL as they prevailed over Braunschweig with a 96-80 win. The Bavarians took over at the start of the game and maintained their lead through the end.
Bayern saw Nihad Nedovic making his return by scoring 11 points, while Deshaun Thomas led the winning side with a game-high 18 points. The veteran forward also added six rebounds to conclude another suburb performance.
ALBA Berlin has yet to win consecutive games in the Basketball Bundesliga, as the defending champions succumbed to a 74-62 loss to MHP Riesen Ludwigsburg.
Justin Simon had a strong showing with 16 points, while the losing side saw Luke Sikma finishing the contest with 20 points, five rebounds and six assists. ALBA conceded its second loss in the first three league games.
In a game that was almost 45 minutes long, the SYNTAINICS MBC won 116- 111 against the HAKRO Merlins Crailsheim in overtime. The 116 points from the home side was a season record for the league.
Goran Huskic was the engine that pulled MBC as the Serbian center finished the game with 18 points, 10 rebounds and seven assists. Fellow bigman Chris Coffey had a double-double with 18 points and 13 rebounds.
Hamburg Towers achieved its first win of the season as they prevailed over Fraport Skyliners (64-74). Jabril Durham finished with a league season-high eight steals, added to his 11 points, 11 assists and three rebounds to complete an impressive performance.