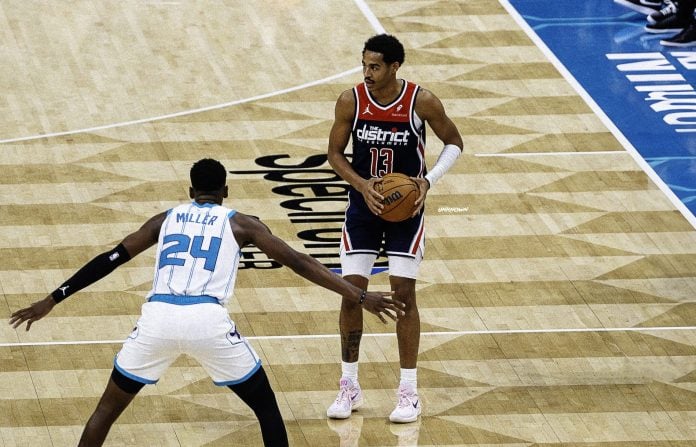 In a surprising offseason move, the Washington Wizards acquired the promising young star Jordan Poole from the Warriors after parting ways with Bradley Beal.
Despite being in the first year of a substantial four-year, $123 million contract, there is speculation among NBA observers, as noted by Marc Stein on Substack, that the Wizards might view Poole as a trade asset rather than a cornerstone player for their post-Beal era.
As Poole delivers solid performances this season, averaging 16.2 points, 2.4 rebounds, and 3.7 assists per game, the question lingers about whether his tenure with the Wizards is destined to be short-lived.