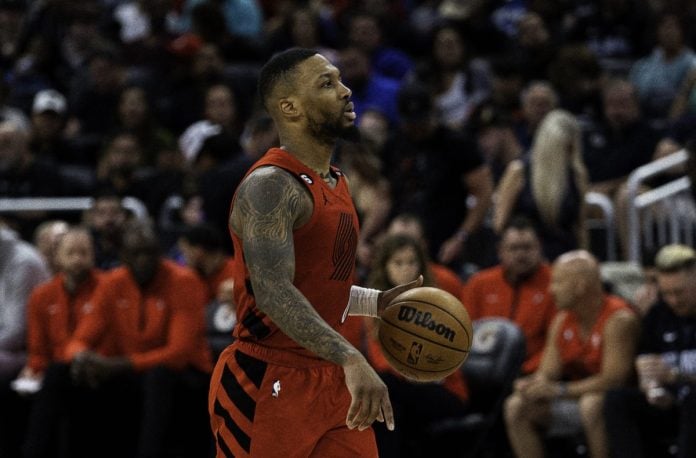 Former NBA star DeMarcus Cousins recently shared his insights on Damian Lillard's trade to the Milwaukee Bucks from the Portland Trail Blazers, highlighting the impact this move could have on the Eastern Conference.
Speaking before the highly anticipated Canelo Álvarez vs. Jermell Charlo undisputed middleweight fight, Cousins praised the Bucks' acquisition of Lillard.
He noted that the Eastern Conference landscape had shifted, with Boston initially holding favor but now facing increasing competition.
Cousins suggested that the Eastern Conference could become more unpredictable due to this trade, and fans can anticipate exciting matchups in the upcoming NBA season.
"I think it was a great move for the Bucks," he said. "The East has kind of shifted now. It was kind of in favor of Boston, but now it can get a little shaky on that East side. So we going to see what comes out on that."
He mentioned potential Finals showdowns involving teams like the Denver Nuggets, Los Angeles Lakers, Phoenix Suns, Milwaukee Bucks, or Boston Celtics.
"I think with a Finals matchup either Denver, Lakers or Phoenix," Cousins continued. "So you see those guys against Milwaukee or Boston, or something of that. So I think it's going to be good."
When asked whether Lillard's addition makes the Bucks the favorites to win a championship, Cousins refrained from declaring them outright favorites.
He emphasized that teams like the Lakers and the Suns, with their formidable rosters, should not be underestimated and could pose a significant challenge.
"You can't count out the Lakers, definitely can't count out Phoenix, that's too much firepower," he said.