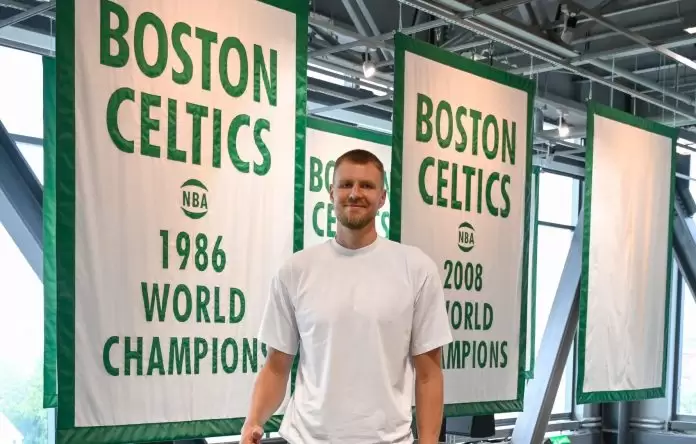 Kristaps Porzingis, who was recently traded to the Celtics, is making significant strides in his recovery from a foot injury that sidelined him for the FIBA World Cup.
According to Celtics president of basketball operations Brad Stevens, Porzingis is on track to be fully prepared for the upcoming training camp.
"Kristaps has been running up and down the court the last few days," Stevens revealed, as reported by the Boston Globe. "I thought the progression that his trainers there [in Latvia], our trainers here, and everybody came up with to get him back so that he could avoid anything lingering was a key.
"He feels great. I just literally talked to him on the phone on my way here. He said he feels good."
The Celtics acquired Porzingis on June 23, 2023, in a three-team trade involving the Wizards and Grizzlies.