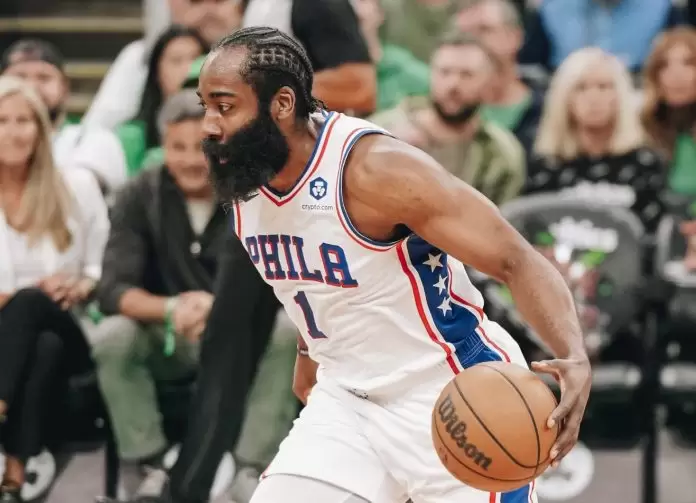 The upcoming 76ers Media Day is likely to proceed without the presence of James Harden, who has been at the center of trade speculations during the offseason.
Harden's future with the Sixers has been surrounded by uncertainty, particularly following his request to be traded to the Clippers.
This offseason saw Harden openly express his desire to part ways with the 76ers, even going as far as publicly referring to the team's general manager, Daryl Morey, as 'a liar.'
Speculation has swirled regarding the nature of Morey's promises to Harden, including the possibility of a contract extension or a trade to the Clippers.
With Media Day just around the corner, it remains uncertain whether Harden will attend. Keith Pompey of The Philadelphia Inquirer voiced his expectations. "First of all, I don't expect him to be [at Media Day on Monday], I just don't," he said on SiriusXM NBA Radio.
Pompey intends to inquire about the details surrounding Harden's discontent and his desire to leave the team, seeking answers to questions about promises made and the circumstances that led to the current situation.
"The first thing I want to ask him is what did Daryl lie about? And why do you want out? And thinks like that," he said. "You heard the reports that basically it was said that Daryl didn't move him and he promised to move him, but that was a report.
"I want to know that and I want to know did Daryl say some things before. Also, I want to know were you under the impression that you were going to get a huge payday. Did someone make you feel like you were going to get a huge payday.
"Those are the things because evidently based off everything that's been going on, we know that he doesn't want to be there at all."