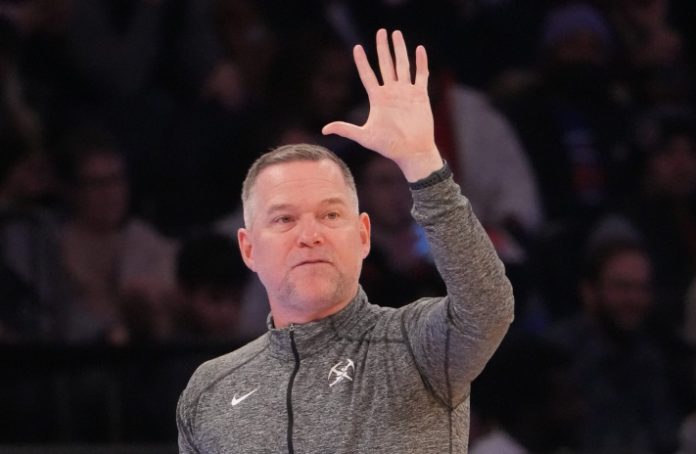 Fresh off their historic NBA championship win, the Denver Nuggets are keeping their coaching staff intact. According to Harrison Wind of DNVR, head coach Michael Malone's entire coaching team is set to return for the upcoming 2023-24 NBA season.
This group includes Malone's key assistants: David Adelman, Ryan Saunders, and Popeye Jones, who played pivotal roles in the Nuggets' championship run.
Additionally, supporting staff members like Charles Klask and Ogi Stojakovic will also remain part of Malone's coaching ensemble.
It's worth noting that Malone is heading into the final year of his current contract, with an option for the 2024-25 season still awaiting a decision. The continuity in the coaching staff signals the Nuggets' commitment to maintaining their championship momentum in the coming season.