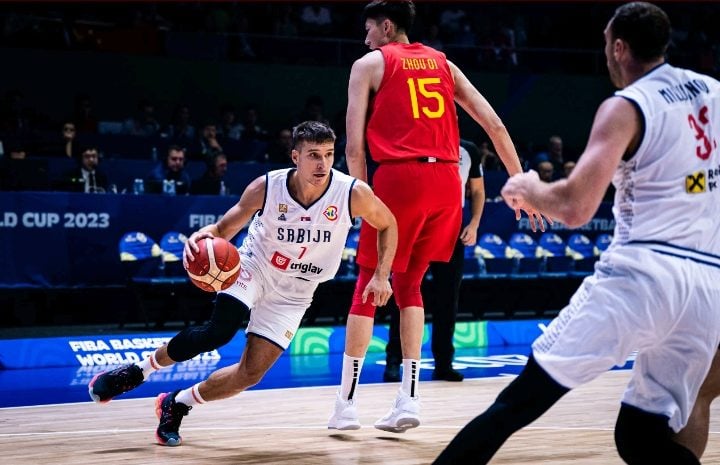 China faced a challenging start in the FIBA Basketball World Cup 2023 as they suffered a comprehensive 105-63 loss to Serbia in their opening Group B match.
This defeat extended China's winless streak against Serbia, making it their second consecutive loss after their 94-60 defeat during the Group Stage of the 2016 FIBA Olympic Men's Basketball Tournament.
The game took place at the Manila Araneta Coliseum and held a mix of emotions for China's coach Aleksandar Djordjevic.
Interestingly, Djordjevic had previously guided the Serbian national team to significant achievements and also celebrated his 56th birthday on this occasion.
"This was a great game for Serbia," Aleksandar Djordjevic said. "All of them are ready and at an exceptional level and they showed their game. My guys were fighting. We opened the game really well. We prepared ourselves, I believe well.
"When the things don't go well we have the tendency to put our shoulders down and not respond right away. Serbia was just putting pressure, pressure, pressure all the time and had a game with so many facilitators and ball-handlers. It was an easy game for them. For us, our World Cup starts now."
Watch the game highlights between Serbia and China in the First Round of the FIBA Basketball World Cup 2023: