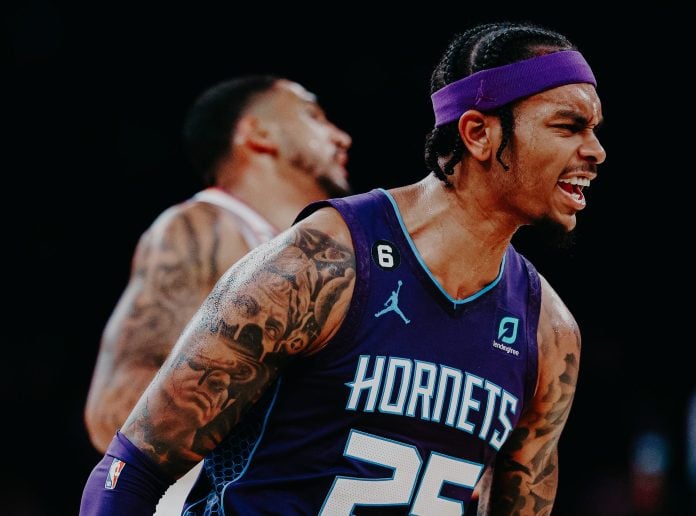 PJ Washington has inked a substantial new contract to remain with the Hornets. According to Adrian Wojnarowski, the 25-year-old power forward has agreed to a three-year deal worth $48 million.
The contract, negotiated by Kevin Bradbury of LiftSportsMngmt and Paul Washington Sr. of Washington Sports Group, signifies a significant commitment to the former first-round pick.
Last season Washington averaged 15.7 points, 4.9 rebounds, and 2.4 assists per game in just over 32 minutes of playtime.