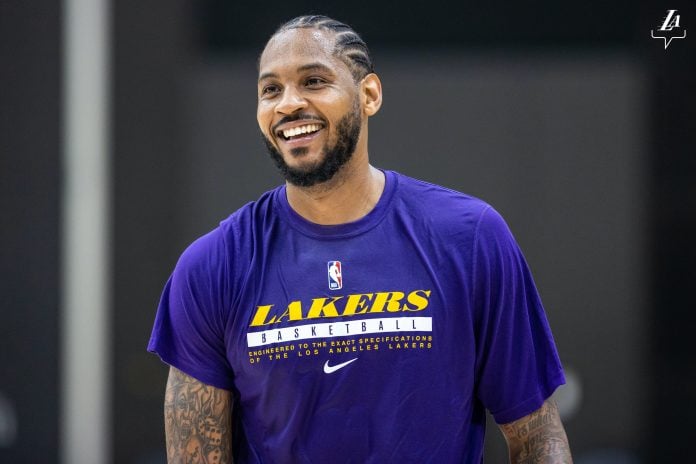 In a recent interview with Kevin Garnett on the KG Certified podcast, former NBA player Stephen Jackson provided candid insights into why veteran stars Carmelo Anthony and DeMarcus Cousins are no longer in the NBA.
Jackson emphasized that both players are individuals who march to the beat of their own drum and cannot be easily dictated in a sport they've dedicated their lives to.
"You can't just tell them what to do, especially in basketball, something they've been doing their whole life," said Jackson, expressing admiration for their unwavering dedication to the game. However, he pointed out that their passionate and unique playing styles might not align with the current direction of the NBA.
Jackson described Cousins as a "big mean fella" who brings an unparalleled intensity to the game, which may not conform to the league's evolving style.
Similarly, Anthony's distinct approach and desire to control his narrative might have impacted his standing in the NBA. Jackson believes that both players' stories will be better understood once they retire and have the chance to share their journeys in their own words.
"DeMarcus Cousins is a big mean fella. He plays the game with a certain passion, a certain way that you don't see in the game at all. It's clear to see what they doing – they trying to control other people's narrative.
"But I guarantee you when all these people retire and get a chance to tell you the story and what they went through in their career you're going to see it from a different side," he said.
On May 22, 2023, Anthony officially announced his retirement from the NBA at the age of 39, concluding a stellar 10-time NBA All-Star career. Meanwhile, in April 2023, Cousins signed a contract to join the Guaynabo Mets in Puerto Rico's Baloncesto Superior Nacional league, continuing his basketball journey beyond the NBA.