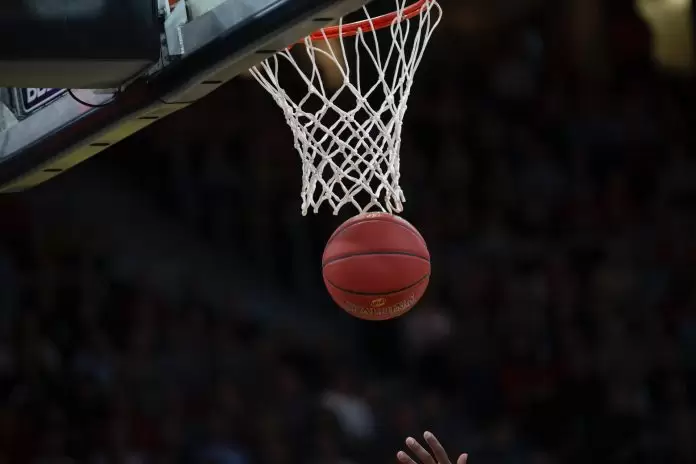 The 2023 NBA Draft is going to be a very weird one for the league this year. For the first time since 2005, four of the top five projected players aren't in college. Consider that only six non-college players were taken in the top five over the past 10 years overall.
Of course, the top story of the draft will be the rights to Victor Wembanyama, who will surely go No. 1 in the Draft. However, there are a number of other Europeans who should make the cut in the first round. BetUs Sportsbook has the odds posted on all sorts of outcomes for Round 1. Everyone knows the Wembanyama story and where he'll land. What about the others? Let's do a quick BetUs review of their odds for the draft and examine what other Europeans can make the cut in the first round:
Bilal Coulibaly
Odds: +115 To Go In Top 10
Coulibaly is projected to be the second European off the board at the 2023 NBA Draft and many mock drafts have him landing in the 10-15 range. He played with Wembanyama and was heavily scouted as (obviously) everyone was watching Victor. However, Coulibaly opened a lot of eyes with his two-way play. He's a wing that defends hard and does a great job of driving, slashing and finishing at the offensive end. He clearly needs improvement and sticking around in Europe to lead Metropolitans 92 with Wembanyama out of the picture would have likely secured him as a top five pick in the 2024 NBA Draft. Instead, he's in this year's draft and it's clear he needs at least a year of development. The thing is GM's see a lot of potential already and if he adds to his frame, develops his shot and transitions well to the NBA, he will be for sure be a solid starter and maybe borderline All-Star. That's a risk many teams will take in the lottery.
Rayan Rupert
Odds: +110 To Go In First Round
It could be a big year for France in the 2023 NBA Draft. We know about Wembanyama and Ryan Rupert has been climbing draft boards too. While he was born in France, he was with the New Zealand Breakers last season. Keep in mind he missed the majority of his 2022-23 campaign due to a broken wrist. He's still very young at just 18 years and has a 7-foot, 3-inch wingspan. He projects as a strong defender and rim protector at the very least. The challenge is that he's not polished enough at the offensive end. He's more of a perimeter player and he needs to work on his perimeter shooting. That's not a great mix. It feels like there's a lot of upside here to become a player like OG Anunoby if he develops the offensive game. He has some finesse on the court as he's smooth, but he needs to bulk up to bang with the big bodies of the NBA. We saw this type of development happen with Anunoby and many members of the front office in the league will be thinking the same can happen here.
James Nnaji
Odds: +160 To Go In First Round
James Nnaji is another name to keep an eye on at the end of the first round. As he enters into this draft, he is able to say that he competed on one of the best teams that Europe has to offer despite being just 18 years old. He's one of the youngest overall players stepping into this draft and has limited statistical showings due to his inexperience. After all, he wasn't a top option when playing for Barcelona given their talent.
He's a very raw player but you don't have to be an advanced NBA scout to project what he could be. He's athletic, powerful and can be a force in the post in years to come. He moves well, works with good balance and doesn't flinch taking contact around the rim. The challenge is that while he has the NBA body already, he doesn't have the NBA game. His impact fades quite a bit when he's outside the paint. While he hits about 75% around the rim, he basically has no mid-range or long-range shooting game whatsoever. The good news is there's time as he's so young. If he gets the polish and refinement over the next couple of years, he could develop into a quality starter. The big question will be where does he land?