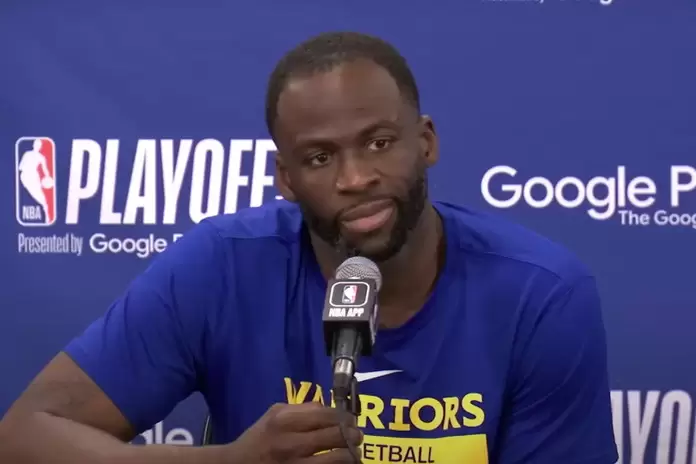 The NBA announced Tuesday that Draymond Green is suspended without pay for Game 3 of the Golden State Warriors first-round series against the Sacramento Kings on Thursday. Green's "history of unsportsmanlike acts" played a role in this sanction imposed.
This came in as a punishment for Green stomping in the chest of Domantas Sabonis midway through the final period of Game 2 between both teams last Monday. Sabonis initially grabbed Green's right leg before the action took place.
Green was eventually ejected from the game due to a Flagrant Foul 2 assessment by the officials, while Sabonis gained a Technical Foul on the other hand.
The veteran big's untimely absence cost the Warriors' late comeback attempts down the stretch, bowing down against the Kings, 114-106. This marks the first time since 2007 that the club is facing a challenging 0-2 playoff series deficit.
With Green out, coach Steve Kerr can only reshuffle his deck for a temporary replacement on the must-win Game 3 within the Chase Center. JaMychal Green and Jonathan Kuminga may likely see more exposure.