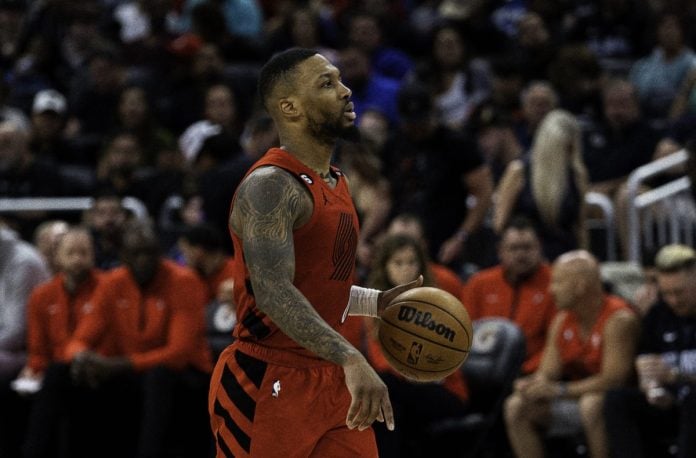 The Portland Trail Blazers are "seriously considering" shutting down centerpiece Damian Lillard for the rest of the 2022-23 season, sources told Shams Charania of The Athletic.
There were already rumors swirling that Lillard could be finally shelved by the Blazers with the regular season set to end in the following weeks to come. The All-Star guard already sat out on the Blazers' Friday night defeat against the Chicago Bulls due to right calf tightness.
Blazers are already trailing by a wide margin on the Western Conference's playoff seeding race as they are on the 13th seed with a 32-41 record. The Oklahoma City Thunder, who fills the last spot for the Play-in tournament, are leading them by 3.5 games.
If indeed Lillard will be deactivated, this will only allow the Blazers to capitalize their remaining games to bottom out. With nine games left, Portland could gain great odds for the upcoming draft which they can use for their future and roster construction.
This season, Lillard is averaging 32.2 points and 7.3 assists in 46.3 percent shooting.