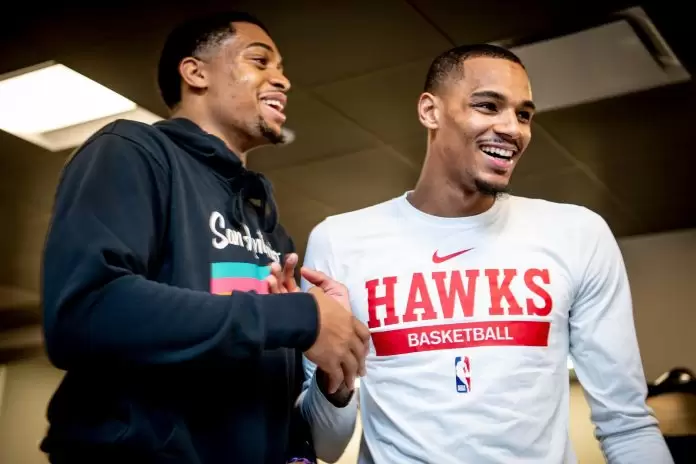 Having an uncertain idea of how the San Antonio fans will greet him back, it eventually turned positive for Dejounte Murray.
Playing inside the AT&T Center for the first time since being traded last offseason, Murray got nothing but love from Spurs fans as he entered and went introduced as a member of the Atlanta Hawks.
"I felt like it was what it should be," Murray said of the reception, via Tom Orsborn of San Antonio Express-News. "At the end of the day, we showed nothing but love, both sides, from myself, the fans, the organization. And for me, I was just excited to be back here in the city, play a basketball game, try to get a win."
Murray received a video tribute from the Spurs franchise, a token of appreciation for the development and contribution he made to the team as its first-round pick of the 2016 Draft.
The star guard can't do anything but smile and greet every fan as he was welcomed with love and appreciation.
Murray churned 22 points, eight assists, and six rebounds in 39 minutes of play against his former team, wherein Atlanta blew a 24-point lead to take a painful 126-118 loss against San Antonio.
"I am forever thankful and grateful," Murray said. "The fans, the majority, have believed in me since I got here at 19 years old."