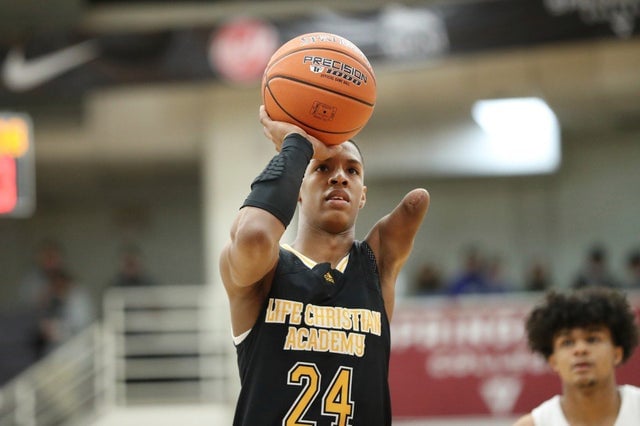 One-armed hoops sensation Hansel Emmanuel will take his talents to Northwestern State University, as announced by On3 Recruits.
Emmanuel, 18, gained collegiate offers from Memphis, Tennessee State and Bethune-Cookman, but he opted to join the program of newly-named head coach Corey Gipson.
Emmanuel is set to embark the next level of his basketball career after finishing his senior year at Life Christian Academy in Kissimmee, Florida, averaging 25.9 points, 11.0 rebounds, 6.9 assists and 3.4 blocks through February 15.
He gained social media prominence due to his savvy basketball play despite having a disability.
At age six, Emmanuel's left arm was amputated after a cinderblock wall collapsed on him.
Currently, the disabled phenom is a three-star recruit and the 22nd-ranked high school prospect out of Florida in the Class of 2022 (h/t 247Sports).
Looking for top and high earning betting sites this 2022? Why not explore Esport Betting? Go and check it out!