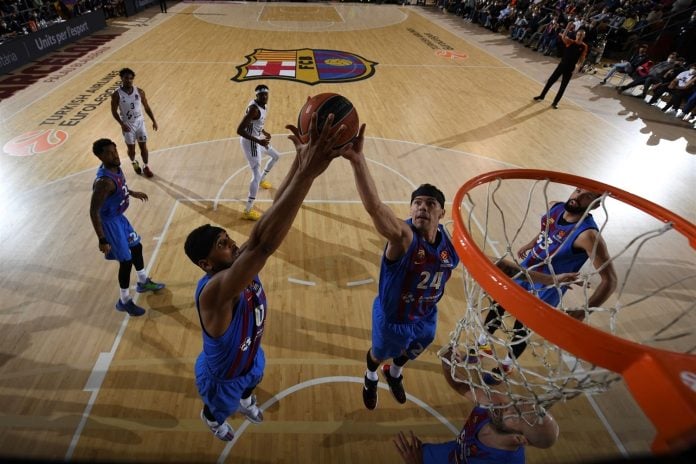 EuroLeague released on Tuesday the injury report for Round 24 and 25, which will take place this week (Tuesday – Friday).
ALBA Berlin
Marcus Eriksson remains sidelined since mid-December.
Anadolu Efes Istanbul
James Anderson and Dogus Balbay will not play in Round 24 against CSKA. Elijah Bryant, Shane Larkin and Vasilije Micic are questionable.
AS Monaco
Leo Westermann (adductor) remains out of action for Round 24. Previously injured Rob Gray and Brock Motum are available to play.
AX Armani Exchange Milan
Previously injured Luigi Datome is expected to play again in Round 24. Shavon Shields has been out since a broken bone in his forearm in mid-December. Dinos Mitoglou is sidelined long-term following foot surgery in November.
Bitci Baskonia Vitoria-Gasteiz
After a long-term injury, Sander Raiste made his season debut in Round 23. Alec Peters, Arturs Kurucs and Tadas Sedekerskis remain sidelined after testing positive for COVID-19 .
Crvena Zvezda mts Belgrade
Zvezda is expected to have a full lineup against AX Armani Exchange Milan on Tuesday.
CSKA Moscow
Tornike Shengelia, Ivan Ukhov and Marius Grigonis are not expected to play in Round 24. CSKA head coach Dimitris Itoudis is not expected on the bench due to illness.### Will Clyburn returned in Round 23 from a three-game injury absence.
FC Barcelona
FC Barcelona announced last Wednesday that Sertac Sanli has tested positive for COVID-19. Alex Abrines is sidelined long-term due to a knee injury. Pierre Oriola (hip) has been sidelined since Round 17.
FC Bayern Munich
Darrun Hilliard is out of action with a knee injury. Paul Zipser remains sidelined long-term. Nihad Djedovic's status for this week's game is uncertain.
Fenerbahce Beko Istanbul
Nando De Colo (hand), Jan Vesely (ankle), Marial Shayok (shoulder) and Ismet Akpinar remain sidelined. Danilo Barthel hasn't played since Round 2 due to injury.
LDLC ASVEL Villeurbanne
Antoine Diot continues to be sidelined for Round 24. William Howard will be out until mid-February with a knee injury. David Lighty (hand) has started practicing, but did not travel for Round 24. Victor Wembanyama remains out with a shoulder injury. Raymar Morgan remains sidelined.
Maccabi Playtika Tel Aviv
Center Jake Cohen and head coach Ioannis Sfairopoulos did not travel for Round 23 after testing positive for COVID-19.
Olympiacos Piraeus
Shaquielle McKissic, Quincy Acy and Giannoulis Larentzakis are expected to miss action in Round 24.
Panathinaikos OPAP Athens
Ioannis Papapetrou underwent successful endoscopic surgery to treat the sinusitis on Monday and will be out indefinitely. Daryl Macon is out indefinitely with a calf injury. Georgios Papagiannis is expected back after missing Round 22 and 23 due to injury. Lefteris Mantzoukas returned to action in Round 23
Real Madrid
Adam Hanga missed Real's last two EuroLeague games and is not expected to play in Round 24. Real Madrid announced last Wednesday that Nigel Williams-Goss has tested positive for COVID-19. Fabien Causeur returned to practice with the team after having missed the last three EuroLeague games. His status for Round 24 is unclear.
UNICS Kazan
UNICS is expected to have a full roster against ALBA on Wednesday.
Zalgiris Kaunas
Center Joffrey Lauvergne, out since Round 2 with injury, is expected to return in Round 24. Zalgiris announced last Tuesday that center Josh Nebo has tested positive for COVID-19. He will not play again this week. Paulius Jankunas, Mantas Kalnietis and Janis Strelnieks are questionable to play in Round 24.
Zenit St Petersburg
Arturas Gudaitis will be sidelined until February with an ankle injury. Conner Frankamp (ankle) did not play in Round 22 or Round 23. Shabazz Napier (ankle) has begun training with the club, but is not expected to play this week.