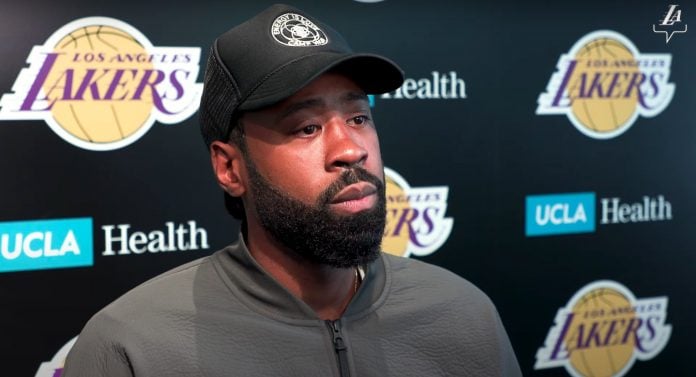 DeAndre Jordan has just signed with the Los Angeles Lakers, but he already visited the training facilities of the team as well as sent a message for the Laker Nation.
"What's up Laker fans, it's your boy DJ right here in the practice site for the first time today meeting everybody," the 33-year-old center said. "I'm excited to be a part of the organization, the franchise, the fanbase. I'm excited to get started with my new teammates. It's going to be a great season for you guys. Check us out."
This past season, Jordan played for the Brooklyn Nets. He averaged 7.5 points, 7.5 rebounds and 1.6 assists per game.