The NBA has announced the 2021 All-Star starters for the Western and Eastern Conference.
The Western Conference starters:
LeBron James (captain), Los Angeles Lakers
Stephen Curry, Golden State Warriors
Luka Doncic, Dallas Mavericks
Nikola Jokic, Denver Nuggets
Kawhi Leonard, Los Angeles Clippers
Doncic and Lillard tied in All-Star votes, but the fan vote broke the tie for Doncic to be a starter.
The Eastern Conference starters:
Kevin Durant (captain), Brooklyn Nets
Giannis Antetokounmpo, Milwaukee Bucks
Joel Embiid, Philadelphia 76ers
Bradley Beal, Washington Wizards
Kyrie Irving, Nets
The full, final fan voting totals: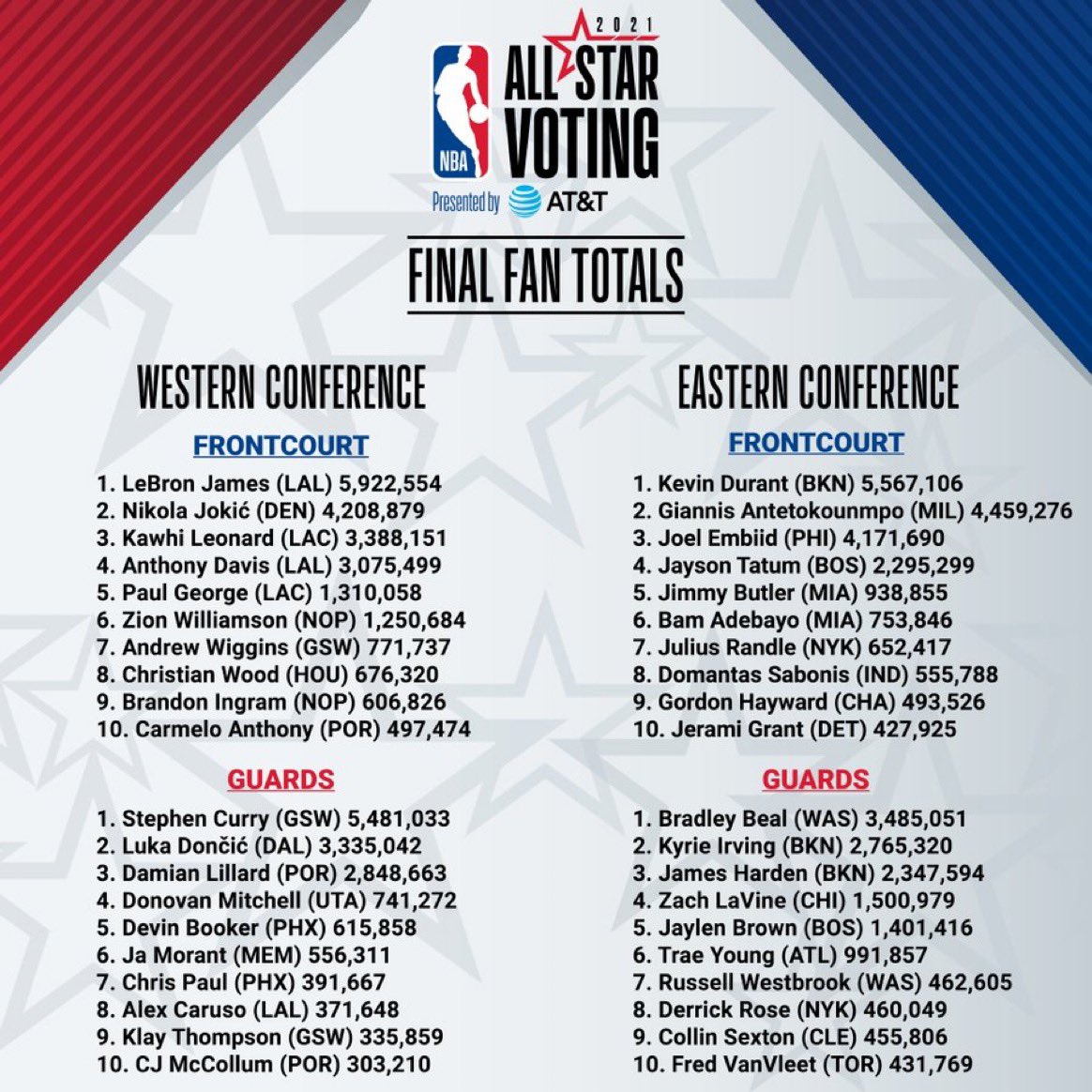 The All-Star Game draft will take place on March 4 at 8:00 p.m. ET on TNT.
The two team captains, James and Durant, will select from the pool of players voted as starters and reserves and make their picks without regard to conference affiliation.
The All-Star Game and skills competitions (skills challenge, 3-Point Contest and slam dunk contest) will all take place on March 7.
The game will feature the same format as last year, with the teams competing to win each quarter and playing to a final target score of 24 in Kobe Bryant's honor during the untimed fourth quarter.