PaMu released new active noise cancelling (ACN) wireless earbud PaMu Quiet. The quality of the product is guaranteed by a number of NBA stars such Spencer Dinwiddie of the Brooklyn Nets and Domantas Sabonis of the Indiana Pacers. PaMu Quiet was approved also by B.J. Armstrong, three-time NBA champion and former teammate of Michael Jordan.
If your top priority is sound quality, you must try active noise canceling wireless earbuds. Because with active noise canceling, you can immerse yourself fully in music and hear every detail without distractions. This next generation tech can not be found on normal TWS earphones in the market. Only a few big brands can make TRUE ANC earphones and they are all above $150. PaMu partnered up with Qualcomm and ams to develop PaMu Quiet. PaMu promises this is the most affordable and comfortable active noise canceling earphone you can find in the market.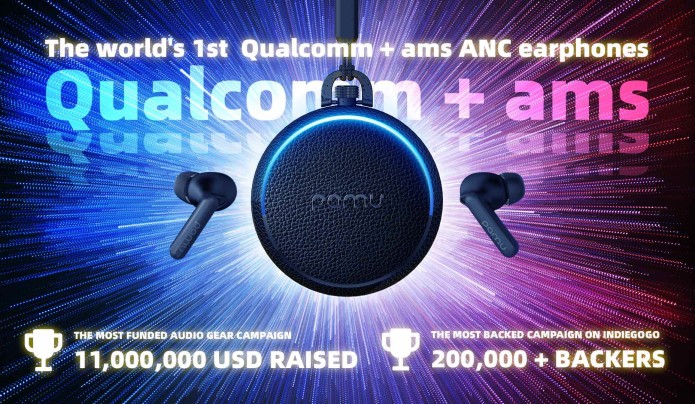 PaMu's 3 Indiegogo campaigns so far have raised an amazing $11 MILLION. Thanks to 200,000+ backers. PaMu has set the bar high, now they're raising It. PaMu has been working hard to develop a new product that continues the PaMu legacy.
PaMu Quiet was put in the slam-dunking, history-making hands of NBA stars to get their take on their new earphones. Success in the NBA is all about no distractions and total focus. Earbuds are ultra comfortable and never fall out which is very important when you are physically active.
Teams are better than individuals. Just like the left ear works with the right ear to deliver the best stereo sound, for PaMu Quiet, PaMu teamed-up with Qualcomm, ams, Knowles, GE, Murata, HRS etc. to deliver enhanced sound chip performance. Only industry leading techniques for PaMu Quiet.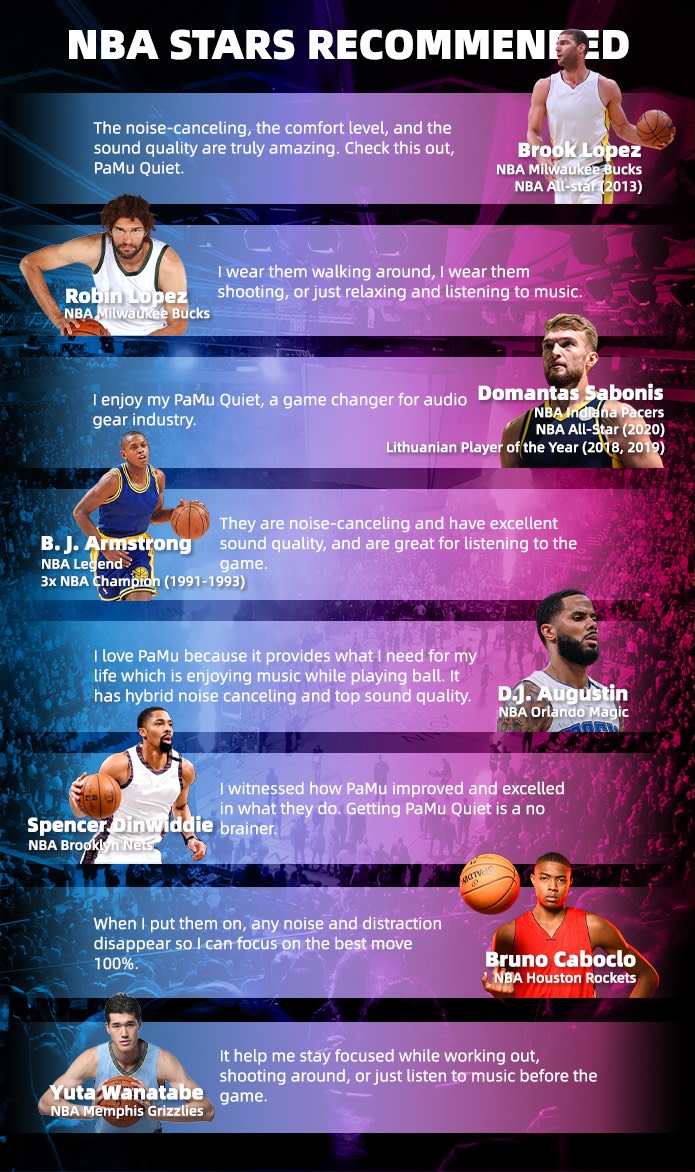 Huge active noise canceling effects in a small package. When it comes to active noise cancelation, PaMu Quiet gets to work in a new way. PaMu Quiet is different than most other active noise canceling earphones that just use either FEEDBACK or FEED-FORWARD noise cancellation. PaMu Quiet uses BOTH, delivering a better active noise cancelation experience with Hybrid Noise Cancellation.
PaMu Quiet applies Qualcomm's flagship chip, QCC5124, supporting the best sound quality in the market. Qualcomm aptX Classic, SBC, AAC decoding, 48kHz/16-bit LPCM audio.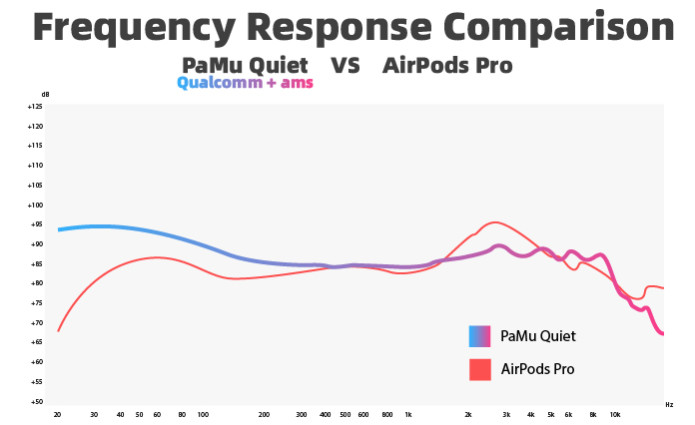 The combination of the following delivers an unprecedented sound experience and performance with beautiful balance across the full frequency range:
10mm LARGE DRIVER enhances the depth of the bass
AGILE PEN TITANIUM COMPOSITE DIAPHRAGM delivers good ductility
PRECIOUS TITANIUM METAL produces awesome sound quality at high frequencies