Kevin Durant will respond to random critics online, so there was no way he was going to ignore shade from his former boss.
Golden State Warriors General Manager Bob Myers recently claimed that the team's second NBA championship with Durant felt like a default achievement and there wasn't any joy in it.
"The second time with Kevin [in 2018] it felt like, 'Well, we just did what we were supposed to do, and great job,'" Myers said, per ESPN, comparing the Warriors' recent success to the Chicago Bulls' 90s title runs and the burden that came alongside. "It wasn't joy. I'm sure a lot of people felt differently. It wasn't anybody's fault. I think there's just a weight to everything. And so I'm sure [the Bulls] felt that weight of everything, the weight of relationships."
Durant has since offered a retort, commenting on an Instagram post from Sideline showing the Warriors team celebrating their 2018 triumph with Myers' quote.
"Ni***s look happy as st in that pic though," the Brooklyn Nets forward quipped.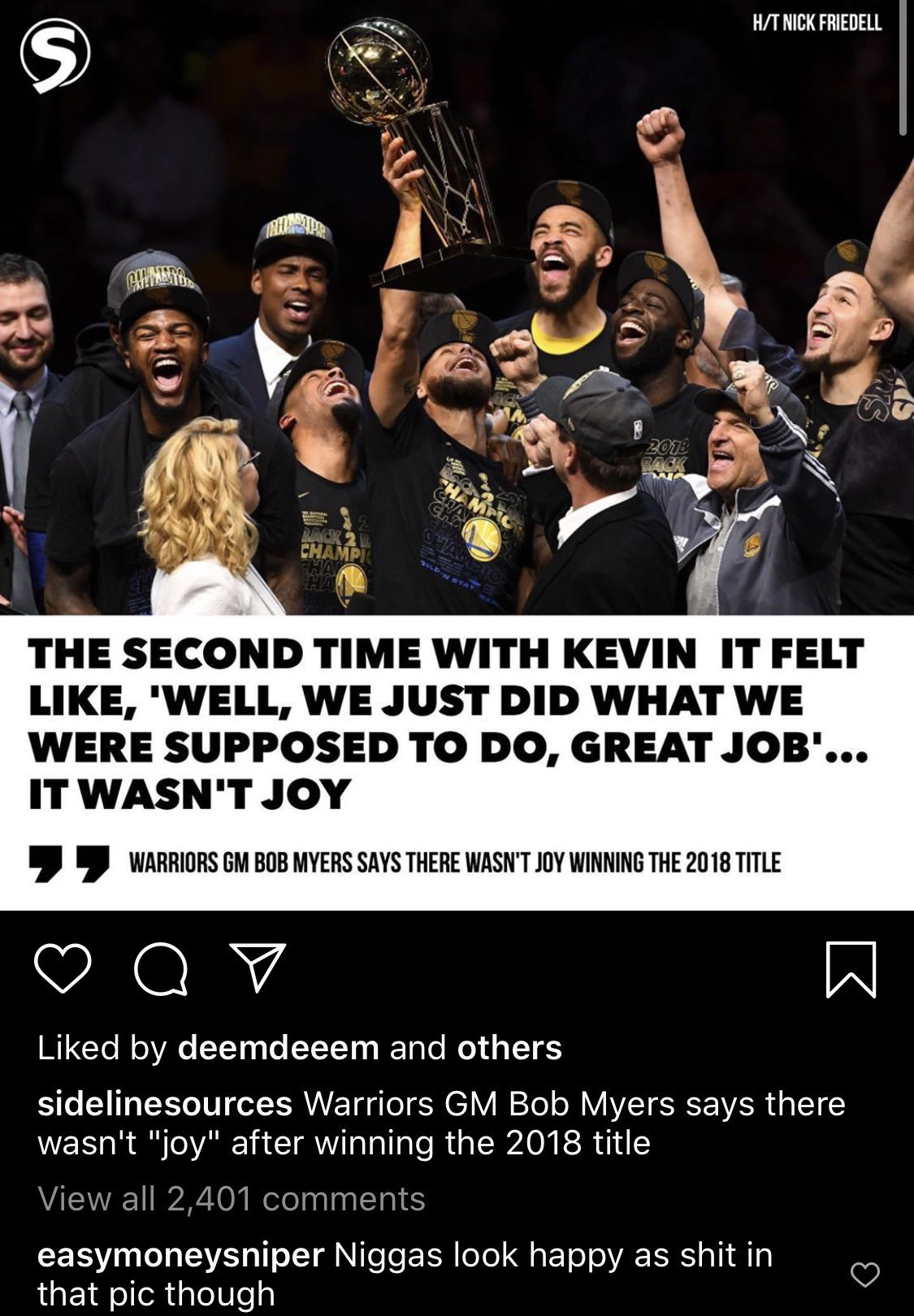 Durant played three seasons with the Warriors, helping fire them to three consecutive NBA Finals appearances and two championships. It's also highly likely they would have been crowned a third straight time had his injury not gotten in the way.