A high-school prospect hasn't officially put forward their intentions to join the NBA G-League over college. However, it's becoming increasingly likely that many top prospects will do so very soon.
Class of 2020 five-star forward, Isaiah Todd, has already de-committed from Michigan and made it clear that he is to pursue professional basketball before entering the 2021 NBA Draft. It's strongly touted that he may explore a season in the G-League.
Top prospect, Jalen Green, is to take the same route it appears. With ESPN's Jonathan Givony reporting on April 16 that he is to inform college suitors of his intentions to join the NBA/G-League's professional pathway program.
*In this quickly developing story, it was announced on the afternoon of April 16 that Green is to join a new G-League franchise in Southern California. Todd is believed to be teaming up with him, according to Shams Charania. With Green's earnings, with bonuses being in and around $1 million.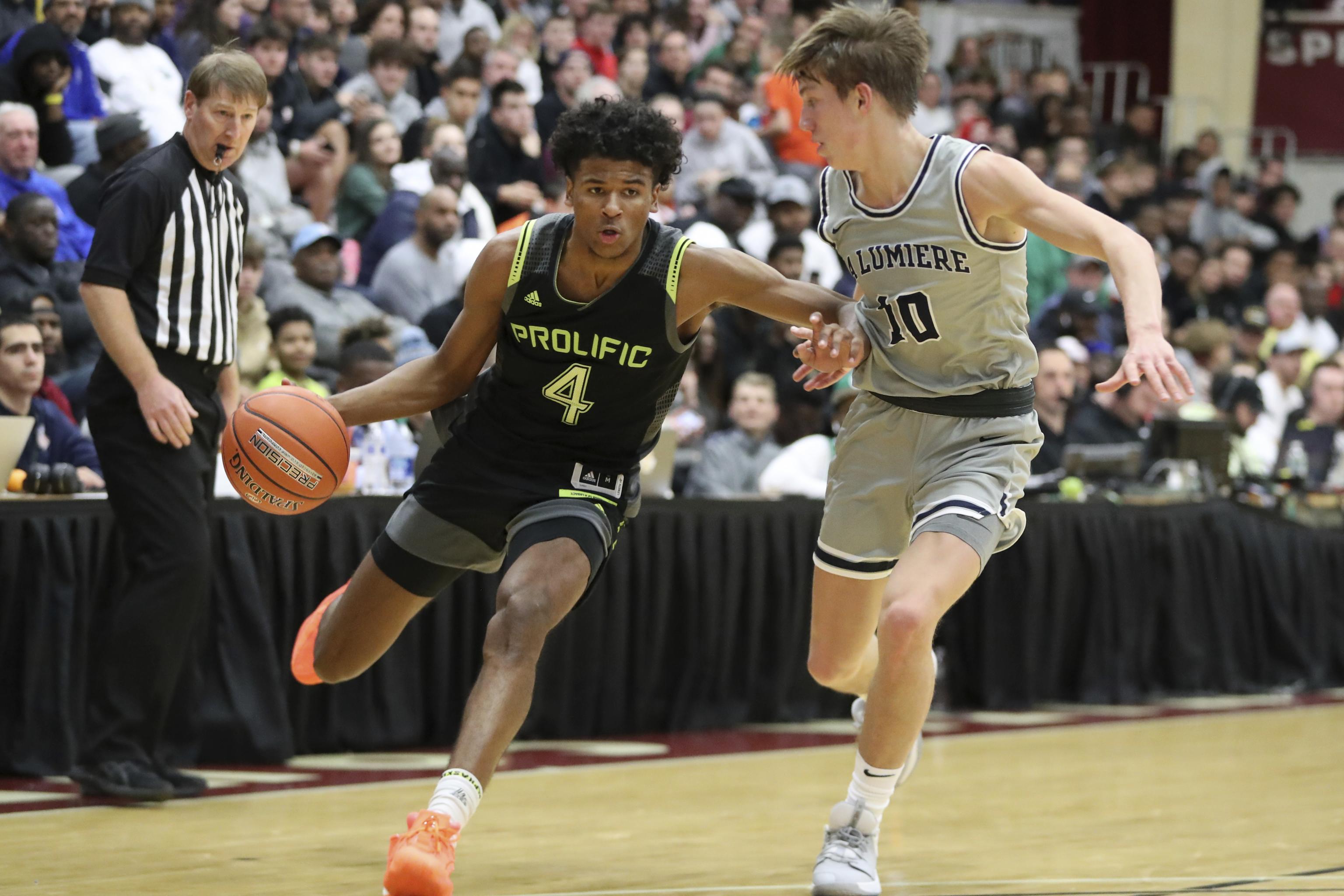 Why the G-League?
For many years, a debate has sparked over whether players should be paid at the collegiate level. Especially with the NCAA generating millions of dollars off the backs of college athletes, yet still maintaining their amateurism status.
In October 2018, the G-League launched a professional pathway program that will pay prospects $125,000, for a 5-month season. As opposed to them taking the alternative, more traditional, route of college. According to ESPN sources, Jalen Green will be joining an "enhanced version" of the program.
*On the afternoon of April 16, it was reported by Shams Charania of The Athletic that the professional pathway program has been reshaped and prospects can now earn $500,000+. Additionally, other developmental perks are available. Including professional coaching, and top prospects along with veteran players combining training and exhibition games against other G-League teams. But also foreign national teams and global NBA academies. As per Adrian Wojnarowski of ESPN.
247 Sports have reported that other 2020 recruits are strongly considering the professional path also. The same report suggests that the G-League have "been aggressively scouting and meeting with prospects the past two years and appear to be making headway".
Development in the G-League
Whilst many appear to overlook the G-League, the league operates at a high-level. With many NBA assignment/two-way players making up a large bulk of rosters. Along with international talent and those holding general G-League contracts looking to progress.
USA Today recently reported that the average age of G-League rosters is 25-years-old. This presents young prospects, like Todd and Green, the opportunity to develop against older, stronger opposition. Many don't realise too that the G-League is physical, very physical. Some players are fighting for their careers, or are fighting for progression. Passions are high. It certainly isn't an easy route to take.
Although, it could be very rewarding for young prospects and could get them NBA ready by the time their respective drafts come along. More NBA ready than college, potentially. Previously international leagues have been the route for players wanting to avoid college. For example, LaMelo Ball in Australia this past season. Emmanuel Mudiay in China back in the 2014-15 season, and stretching back even further, Brandon Jennings in Italy before entering the 2009 NBA Draft.
The G-League doesn't host the exposure that the NCAA does, mainly through television. But the likes of Isaiah Todd and Jalen Green joining the ranks could start a power shift. As the NCAA will surely lose millions with prospects opting elsewhere. Additionally, as well as the NCAA, NBA scouts regularly attend G-League matches too.
The NBA G-League have made it official that high-school players entering their league will remain NBA Draft-eligible. But are not eligible to be called up to the NBA during the season. The prospects will enter the league through the G-League Draft or through the waiver system.