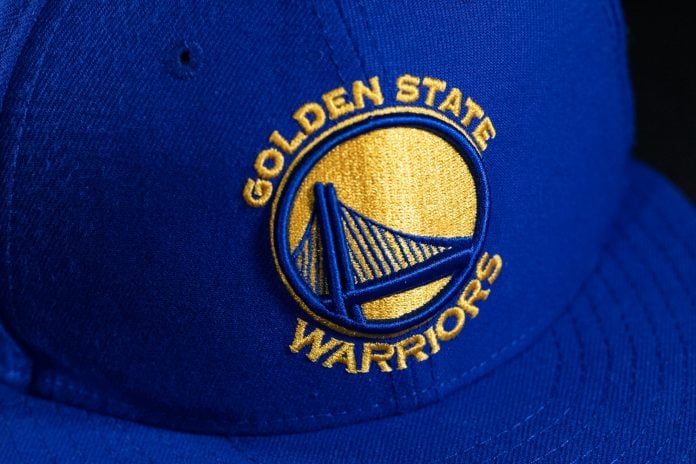 Last season, the Golden State Warriors' sixth-place finish was a lot worse than what people had hoped for. The Warriors saved a little face by beating the No. 3-seed Sacramento Kings in the first round, but the No. 7-seed Lakers quickly sent them home. Not the best way to defend your title.
Steph, Klay, and Draymond all have four rings, making Golden State the most successful modern dynasty in the NBA. But Father Time gets us all, and the Warriors keep getting older.
Last year, the locker room fell apart after Draymond Green and Jordan Poole got into a fight before the season. Then, Andrew Wiggins had to stay away from the team for months because of a personal issue. The Warriors' once-unbreakable teamwork fell apart, and teams all over the league took advantage.
It's dangerous to completely write off a team with Stephen Curry on it. He keeps getting better as he gets older, accepting his unique weight as a shooter and mover when he's not in possession of the ball to keep the whole offense going. The Warriors can still score points, and with Draymond, they can still shut down the other team's offense.
But as the new season starts, Kerr's rotational recipe is likely to get some new wrinkles. On paper, the starting five are set: Stephen Curry, Klay Thompson, Andrew Wiggins, Draymond Green, and Kevon Looney. However, there are reasons to think Kerr could get creative with his lines.
#1. Dario Saric
The Warriors won't put Curry, Klay, Wiggins, or Green on the bench. Kevon Looney will lose his spot in the starting group if there are any changes. In this case, his main backup player, Dario Saric, who just joined the team, could be a threat.
Saric started his career with the Sixers, but he was traded to the Timberwolves in the Jimmy Butler deal. From there, he went to Phoenix and Oklahoma City before joining Golden State in the summer. The Homie has fought through illnesses and tight rosters to become a real part of a championship-hopeful team's rotation.
He is classified as 6-foot-10 and has an even wingspan, which is a little short for the center position. However, Saric is 225 pounds of muscle and has a mean streak. He's not the best defender, but he works hard and is best as a five who can throw his weight around in the paint without being asked to guard the wings all the time.
If the Warriors start Saric, it will be because of how good his scoring is. He made 39.1% of his 3-point shots last season, and when Looney and Green are on the court at the same time, it can make it hard for the Warriors to move around. No matter how good the defense is, it's getting harder and harder for NBA teams to live with two players who don't shoot.
Saric is also a good passer who can play a number of different parts in the offense. He can pick and pop on the outside, make plays from the elbow, or throw his shoulder into players in the post to score. He won't be able to fully rely on his passing skills with Draymond in the frontcourt, but it's possible that the Warriors will feel forced to start Saric at some point.
#2. Jonathan Kuminga
Of Jonathan Kuminga's 67 appearances for Golden State last season, 16 were starts. With his role having changed significantly in his first two years in the league, this is a critical time for the former No. 7 selection. Although Kuminga hasn't always been happy with the erratic nature of his playing time, Golden State still has two years of guaranteed club control remaining on his contract in addition to restricted free agent rights.
"It's still tough to lock in every single time," Kuminga told the San Francisco Chronicle after his postseason minutes became foggy. "It's still tough to smile every single time."
For an exceptionally gifted lottery choice looking for an unhindered runway to stardom, the Warriors' depth, experience, and winning mentality haven't always been the ideal fit. Golden State may decide to fully commit to Kuminga this season, even if it's debatable if the 20-year-old is genuinely prepared for the demands of a regular starting job.
The advent of CP3 might be a game-changer for Kuminga, according to Draymond Green, who stated, "I think Chris Paul will completely unlock [him] in his growth."
We've all seen what Paul's arrival in Phoenix did to improve Deandre Ayton's fundamentals and offensive awareness. Paul's ability to help Kuminga become more at ease as a pick-and-roll weapon might have a significant impact on the forward's capacity to influence outcomes. Despite being an explosive downhill power who made 37% of his threes last season, Kuminga's play has always been inconsistent. The greatest tutor to help Kuminga break his worst behaviours and get back on track is CP3.
At the number five place, Kuminga and Green have spent a lot of time together. Kuminga's athleticism as a versatile wing-big hybrid who can guard all over the court is valuable, even though he isn't as good as Looney as a rebounder and rim protector in the middle of the defense. Although Kuminga hasn't yet reached his full defensive potential, one additional year of experience could be very beneficial.
#3. Chris Paul
Throughout his 1,214-game NBA career, Chris Paul has started every one of them. Golden State is predicted to break that streak this season. Following Paul's trade for Bradley Beal to Washington, the Warriors acquired him for Jordan Poole and spare change. For Paul, who is starting his 39th season with the team he once came to detest as a member of the Houston Rockets, it has been an eventful summer.
Stephen Curry is currently the starting "point guard" for the Warriors, but some might contest that particular designation. In actuality, Draymond Green led Golden State in assists per contest during the previous campaign. Curry uses his off-ball movement to drive defenses and dodge around screens for extended periods of time. There isn't any reason Paul can't play next to Curry, not offensively anyhow.
And he ought to. As Curry's backcourt mate, Paul will see a lot of action, even if it's as a sixth man. He consistently ends games. Paul's small size and aching knees are the main defensive concerns, but the Warriors have the players to cover for him.
Paul is not actually the main reason for concern when it comes to Paul as a starter. This is more of a Draymond-specific issue because, with Paul in Looney's place, Draymond would become the team's full-time starting center. Although Green is 33 years old, he is more than capable of anchoring the defense and defending fives. We're not talking about his best season of 2017–18; if Green starts every regular season game at the five-slot, he runs the risk of putting on too many miles with an excessive workload.
In the regular season, Golden State should presumably limit the amount of strain on Green's body. While Looney takes the brunt of physical altercations in the post, let him wander around the four spots and wreak havoc. The Warriors won't, nor should they, shun small-ball entirely, but it's definitely not the best game plan. To watch some of the Warriors NBA matches when the new season returns to action in the coming month of October, check out NBA Live Streams link below herein.
That being said, this is Chris Paul that we are discussing. Paul is a basketball mastermind of the highest calibre, but his season last year wasn't his best, and injuries are becoming a monthly problem. Few know the game with a more preternatural comprehension. Despite his physical decline, he still has the ability to read defenses and boost teammates. Paul had a.440/.375/.831 split last season, averaging 13.9 points and 8.9 assists. Once more, hardly his best effort, but still rather respectable.
Paul has a Hall of Fame résumé and is a player of starting calibre. There is no way to rule out the chance that he makes it into the first five.