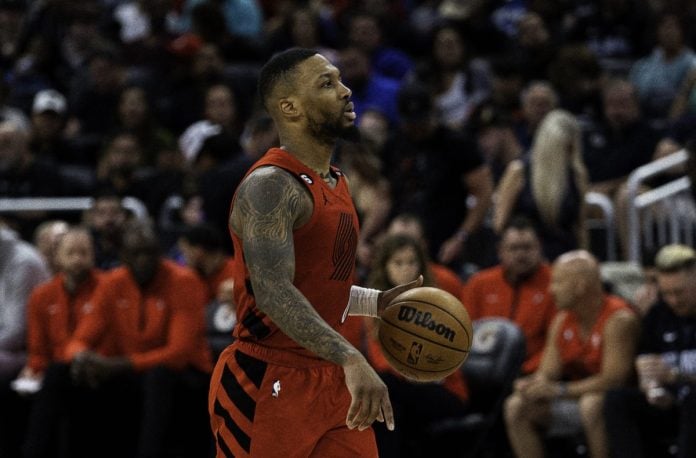 The Milwaukee Bucks recently acquired superstar Damian Lillard, creating what many are already dubbing the NBA's best duo alongside two-time MVP Giannis Antetokounmpo.
However, this game-changing acquisition came at a significant cost, as the Bucks bid farewell to beloved guard Jrue Holiday.
The Greek Freak shared his thoughts on the groundbreaking trade, expressing both excitement and a touch of melancholy.
In an interview with Chris Haynes of Bleacher Report, Giannis said, "Now at the same time, I'm excited to have Dame. He gives us a chance to win a championship. I'm excited to play with the caliber of player that he is. He can score the ball in his sleep and shoot the lights out."
While Antetokounmpo is eager to team up with Lillard, he acknowledges the bittersweet nature of the day for the city of Milwaukee. "You get Dame, who is a great player, but you lose a great guy," he noted.
Giannis holds a deep appreciation for Holiday, recognizing his pivotal role in the Bucks' championship journey. "Jrue took us to the promised land," Giannis reflected. "At the end of the day, Jrue will always be my brother for life. He's one of the best human beings I've been around."
With ten years in the NBA under his belt, Giannis understands the business side of the game but remains committed to the ultimate goal: winning a championship.
"Dame wants this. He's hungry to win, and he's going to push us," Giannis affirmed. "I'm very happy to have him on our team."