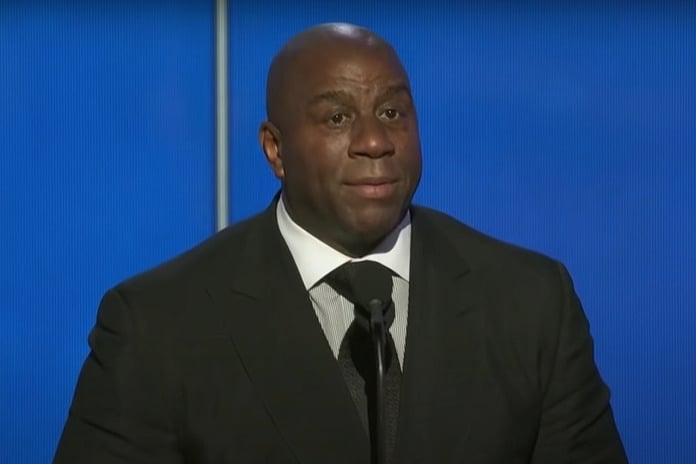 Lakers legend Magic Johnson has revealed that there's one NBA franchise that could make him consider ownership – the Knicks.
In a recent interview with Brian Mahoney of The Associated Press, Johnson admitted, "I think it would be intriguing. The only team I would actually probably think about is the New York Knicks."
While Johnson has turned down ownership opportunities with the Warriors, Pistons, and Hawks, his love for the Lakers has always taken precedence.
However, the Knicks' unique appeal as a team with passionate and knowledgeable fans has caught his attention.
"I love coming to New York and going to the Garden and watching the Knicks play," Johnson said. "I love being with fans who are so passionate about their team, and the Knick fans are, and they're smart. They're smart basketball fans, and so that one I would have to think about."
Johnson emphasized that owning the Knicks as a minority owner would be a significant decision, but aside from that possibility, his loyalty remains firmly with the Lakers.
"I bleed purple and gold," he stated, highlighting his enduring connection to the Lakers.