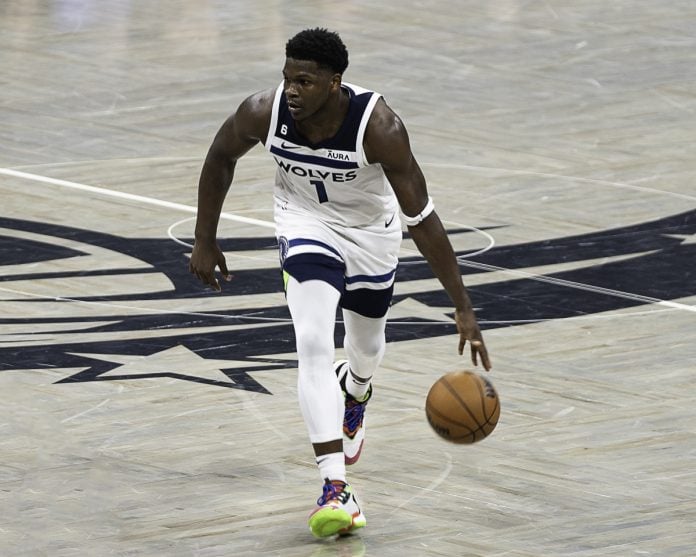 Timberwolves' President of Basketball Operations and General Manager, Tim Connelly, is brimming with optimism as he looks ahead to the upcoming NBA season, particularly regarding the team's rising star, Anthony Edwards.
Connelly, who has witnessed Edwards' growth and development firsthand, expressed his admiration for the young talent, both on and off the court.
"He's just a great guy. And the people around him are great," Connelly stated in a recent interview with Jon Krawczynski of The Athletic. "He loves the city, he loves the organization. He and Coach Chris Finch have a special bond.
"He's a positive teammate, which in this day and age is not always the rule. Sometimes it's the exception. He's an uplifter of this entire team, and we couldn't be luckier to have him. I think he's primed to have a monster year."
Last season marked Edwards' third year in the NBA, and he made significant strides in his game, averaging 24.6 points, 5.8 rebounds, and 4.4 assists in 36 minutes per game.
Additionally, the 22-year-old shooting guard made his debut for Team USA at the FIBA World Cup, where he emerged as one of the tournament's standout performers.
Edwards contributed significantly to the national team's efforts, posting averages of 18.9 points, 4.6 rebounds, and 2.8 assists in just 26 minutes per game, helping lead the Americans to a fourth-place finish.