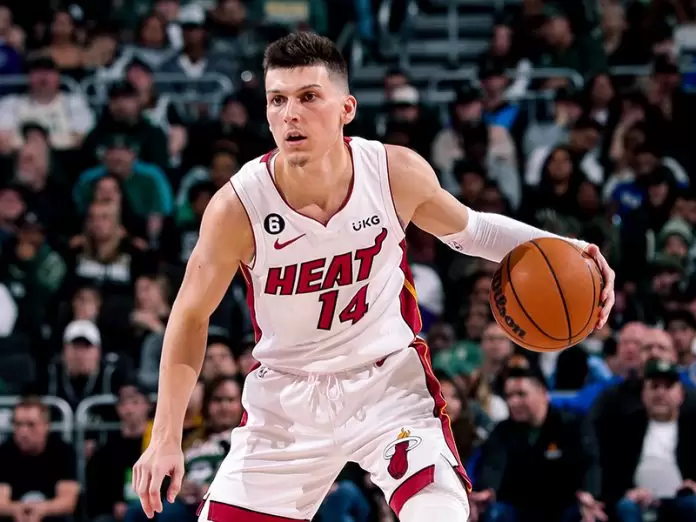 As the Damian Lillard trade saga unfolds, the ripple effects are being felt across the NBA, and one player who could find himself on the move is Tyler Herro.
While the Heat have been in prolonged negotiations with the Trail Blazers over a potential Lillard trade, Herro's name has repeatedly surfaced in trade discussions.
According to Jake Fischer of Yahoo Sports, the Jazz are emerging as a team that could play a significant role in a multi-team trade involving Lillard.
If the Blazers do business with Miami, the Jazz, along with the Bulls, Hornets, and Nets, are among the teams expressing interest in acquiring Herro from the Heat.