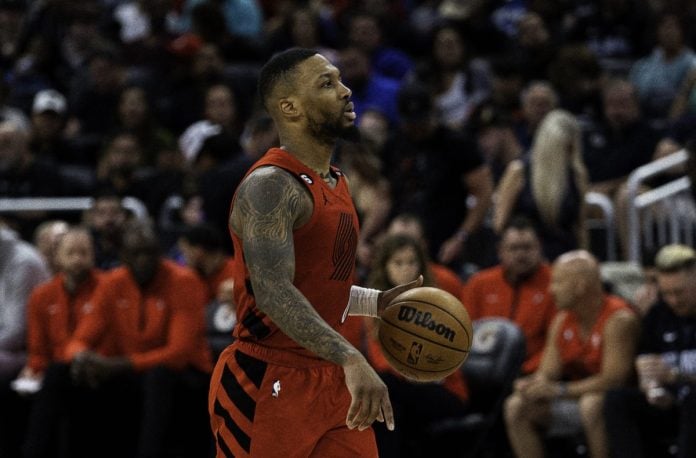 The Damian Lillard trade saga has kept the NBA world on its toes for over two months since his request to join the Miami Heat.
However, with no resolution in sight, the Trail Blazers are exploring alternative trade destinations for their star point guard.
According to Jake Fischer of Yahoo Sports, the Raptors and Bulls have become the most discussed potential destinations for Lillard among league insiders.
While the Heat remains Lillard's preferred destination, recent dialogue between the Blazers and other teams has intensified.
Miami, surprisingly, has not been at the forefront of recent trade discussions surrounding Lillard. Instead, the Raptors and Bulls have emerged as intriguing options for the star point guard's potential landing.
In Toronto, the Raptors have made it clear that Scottie Barnes is their franchise focal point, emphasizing the importance of the young talent in any trade scenario involving Lillard. The deal could also include promising rookie Gradey Dick.
Meanwhile, in Chicago, trade scenarios involving Zach LaVine have been explored throughout the offseason. However, it appears that Portland is not particularly keen on acquiring the All-Star guard.