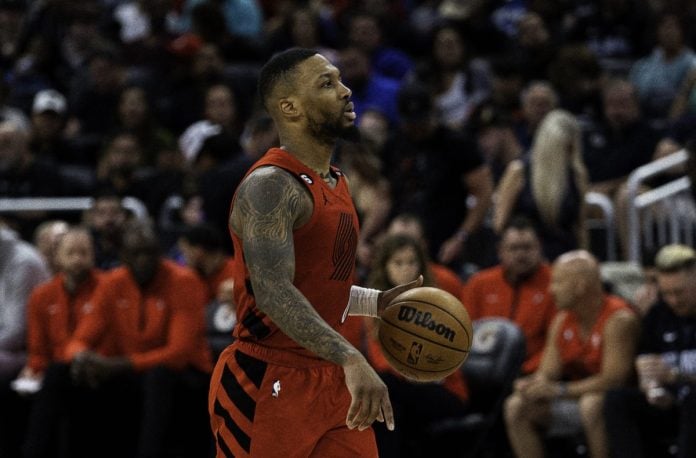 The NBA offseason continues to be dominated by trade rumors surrounding Damian Lillard, who expressed a strong desire to join the Miami Heat.
However, it appears that the Trail Blazers have not been enthusiastic about the trade packages offered by the Heat.
With training camp merely 10 days away, the Blazers have intensified their efforts to find a suitable trade for their star point guard.
The urgency to make a move before camp begins is evident, as they aim to resolve the situation and secure assets in exchange for Lillard.
Barry Jackson of the Miami Herald reported that the Blazers have now started taking Lillard trade discussions more seriously after a period of little to no contact with the Heat.
Meanwhile John Gambadoro expects Lillard to be traded very soon. "Damian Lillard is going to be traded very soon. I'm expecting a Damian Lillard trade imminently. It's imminent. I would even probably say within the next 24 hours. I am expecting, from what I'm hearing, a Damian Lillard trade," he said on The Burns & Gambo Show.
As the clock ticks down to the start of training camp, the Damian Lillard trade saga remains a focal point of NBA offseason discussions.
The Heat continues to monitor the situation closely, recognizing that acquiring Lillard could elevate them to new heights in the league.