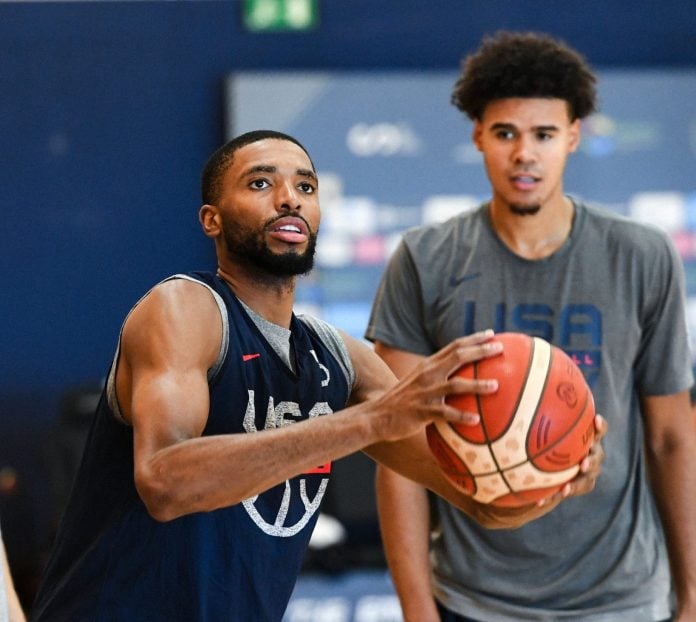 In front of 10,666 enthusiastic spectators at the Mall of Asia Arena in Manila, the United States and Canada clashed in an electrifying contest.
The Third Place Game ventured into overtime, a rare occurrence since 1990, culminating in Canada's triumphant 127-118 victory.
This represented a momentous achievement for Canada in the realm of international basketball, marking their most significant milestone as they clinched their first-ever medal in the history of the FIBA Basketball World Cup.
Conversely, the United States experienced an unprecedented absence from the podium in consecutive World Cup events, a feat not witnessed since 1963, 1967, and 1970.
As the fourth quarter of the game drew to a close, it seemed all but certain that Canada would secure the win.
Shai Gilgeous-Alexander executed his trademark midrange pull-up shot, and Dillon Brooks sealed the deal with a pair of free throws, granting Canada a four-point advantage with only seconds remaining.
Yet, in a remarkable twist, Mikal Bridges showcased an astonishing maneuver.
From the free-throw line, he orchestrated an incredible play, intentionally making the first shot, missing the second, and then seizing his own rebound to sink a three-pointer from the corner.
This spectacular play leveled the score at 111-111 with just 0.6 seconds left in the fourth quarter.
Kelly Olynyk's final shot for Canada, a deep three-pointer, looked promising but ultimately bounced off the rim, forcing the game into overtime.
During the extra period, Shai Gilgeous-Alexander took charge yet again, supported by Dillon Brooks.
Shai's consecutive scores were followed by back-to-back baskets from Brooks, securing a 121-115 lead for Canada with two minutes left in overtime.
"We fought today, I'll take that with me after this, but… It hurts," Mikal Bridges said. "The biggest thing I'll take away are the relationships with the coaches, the players, the staff, that's what I'll take away from this experience.
"I think I'll never say no (to the national team). It's an honor every time, even though the outcome was not what we wanted, I wouldn't trade these six weeks for nothing."
Watch the game highlights between USA and Canada in the Game for 3rd Place at the FIBA Basketball World Cup 2023: