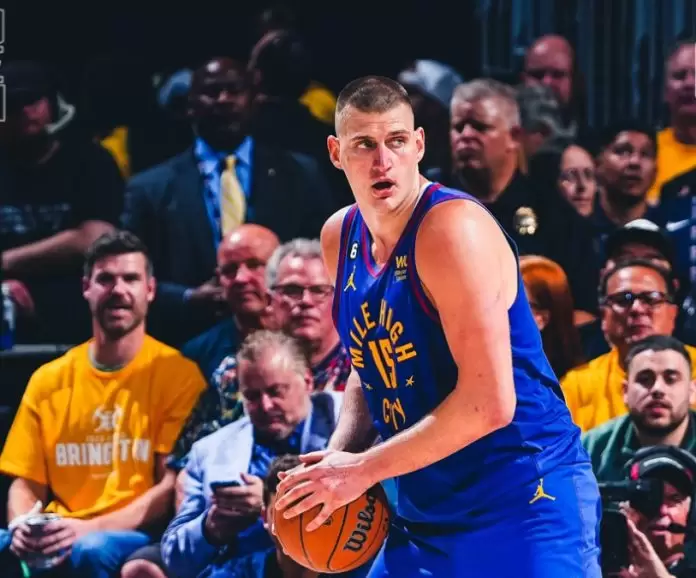 In a recent interview with Brandon "Scoop B" Robinson on the final episode of Scoop B Selects, former Utah Jazz big man Antoine Carr shared his thoughts on current NBA players he enjoys watching, with a special focus on the Denver Nuggets' Nikola Jokic.
Carr also drew comparisons between Jokic's playing style and that of two notable former NBA big men, Rik Smits and Arvydas Sabonis.
Smits, known for his time with the Indiana Pacers, was a skilled center with a distinctive finesse game. The Dutch player was recognized for his mid-range jump shot and footwork in the post, making him a scoring threat in the paint. His ability to contribute offensively while protecting the rim made him a key player for the Pacers.
Sabonis, a legendary figure in European and NBA basketball, possessed exceptional passing skills as a big man. The Lithuanian center was known for his court vision and playmaking ability, which set him apart from traditional centers. His versatility and basketball IQ made him a unique talent during his time with the Portland Trail Blazers.
Comparing these styles to Jokic's game, Carr noted that Jokic stands out with his combination of passing ability and a wide range of scoring moves. The Serbian center's capacity to facilitate the offense and elevate his teammates makes him a special talent in the league.
"I think that he's definitely different from both of them," Carr said. "To me his game is more on a passing type level and then he just has other great moves and great shots to add to it. But what makes him so tough is that he's also able to get his team going and when you can do that, it's an easy win."