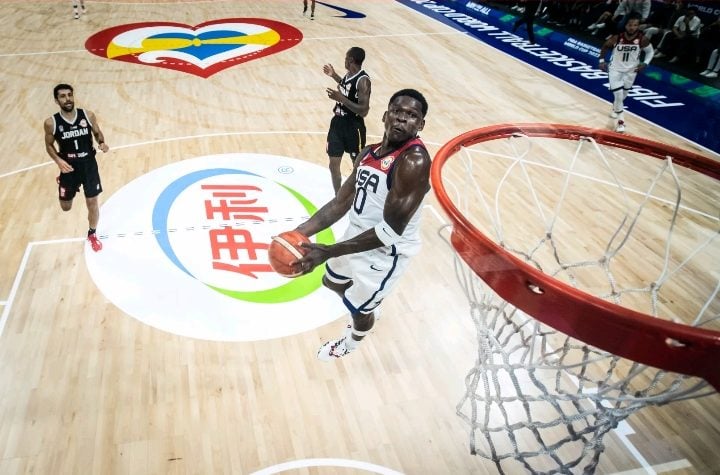 Anthony Edwards, one of the prominent figures in Team USA's FIBA World Cup journey, is brimming with confidence as the team maintains its unblemished record with four victories. Today, they face off against Lithuania, another formidable adversary boasting a 4-0 record.
When questioned about the pressure of competing on the world stage, Edwards responded with unwavering self-assurance. "Pressure? No, not at all," the Timberwolves star said, per Tim Reynolds of Associated Press.
"I love the game of basketball. It's fun for me, man. I go out there and do what I love. I put in the work every day, so it's no pressure — at all."
Regarding the upcoming challenges, Edwards offered a confident prediction, saying, "I mean, I think we're going to win." His belief in Team USA's ability to conquer the competition underscores the team's determination to reclaim their position at the pinnacle of international basketball after a disappointing 7th-place finish in the previous World Cup.