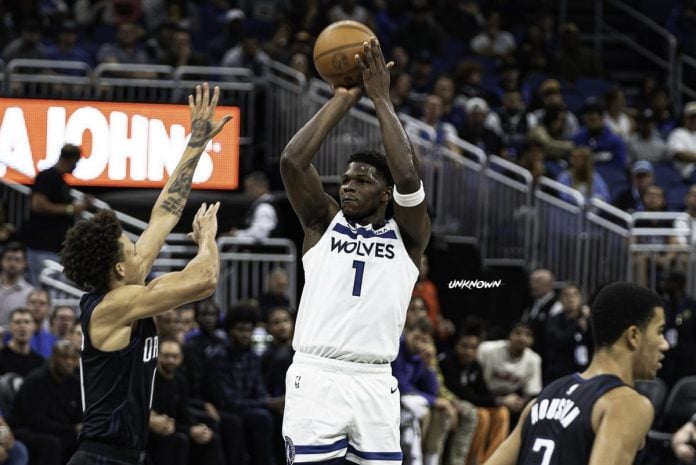 Anthony Edwards is way too talented and promising that even his former teammate Patrick Beverley sees him to soon take the exit of the Twin Cities in the near future.
In a recent appearance on Gilbert Arenas' "Gil's Arena," the Philadelphia 76ers guard made it known that Edwards will eventually leave the Minnesota Timberwolves due to his special traits that can still be further highlighted and maximized by the basketball world.
"He will get out of Minnesota. I mean, that's just what happens. And that's no disrespect to Minnesota. It's just, with that personality, he can change the world with basketball," Beverley said.
"For him to get the most – again, I played in Minnesota. It's no diss on Minnesota, no diss on little market teams. But he is the type of player that you need to see him. You need to see him [more]. And there's no way Minnesota should have nine, 10 [national] TV games right now."
Edwards has been the established cornerstone of Minnesota basketball after he was chosen by the franchise as the No. 1 overall pick of the 2020 NBA Draft out of Georgia.
Coming off a 2022-23 season wherein he tallied career highs in points (24.6), rebounds (5.8), assists (4.4), and efficiency (45.9%) en route to his first All-Star nod, Edwards got rewarded a five-year max rookie scale extension that may pay him up to $260MM in value.
While he's now locked with Minnesota until the conclusion of the 2028-29 season, the pressure is truly triggering for the Timberwolves to cultivate Edwards' competitive needs and growth that will catapult him to his superstar potential and turn him into their very own loyal, franchise hero.
After a lopsided year of going all in acquiring Rudy Gobert by sacrificing their entire future assets just to get eliminated as early as the first round of the 2023 NBA Playoffs, Minny is about to face the 2023-24 season with a heavy burden of expectations to fulfill.
And should they come up short for the years to come, expect plenty of culturing teams to monitor the 22-year-old star's probable intents to seek a greener pasture.
Even at a young age, Edwards holds a charismatic aura that can be parallelized with some of the past and present greats of the game. His wonder and exceptional qualities often draw media intrigue and attention.
For Beverley, Edwards has to showcase himself under bigger, brighter lights for the people to finally realize the greatness in him.
"All the work he's putting in right now, it looks different when you get to see it. … It's different when you got 30 [national] games on TV. You get to see that sh— [of Edwards] every night."
While he and Karl-Anthony Towns are vying to lead Minnesota to greater heights for next season, Edwards remains focused and living up to his stardom in his current international basketball activities at the 2023 FIBA Basketball World Cup – powering Team USA's entry to the second-round of the tourney's Group Phase.