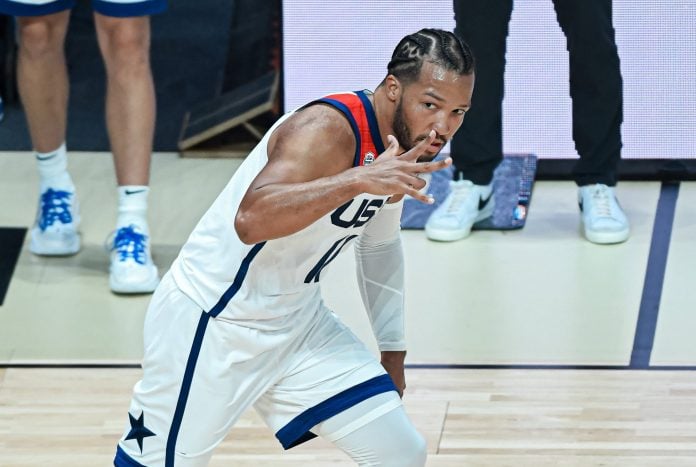 The New York Knicks have selected Lithuanian point guard Rokas Jokubaitis in the draft and are closely monitoring his progress.
Although he's likely to remain with Barcelona for the upcoming season, he will also get an opportunity to compete against two potential future teammates, Jalen Brunson and Josh Hart, in the second round of the FIBA World Cup.
"Everybody knows the situation. It will be a fun matchup to play against those guys," Jokubaitis said with a sly smile.