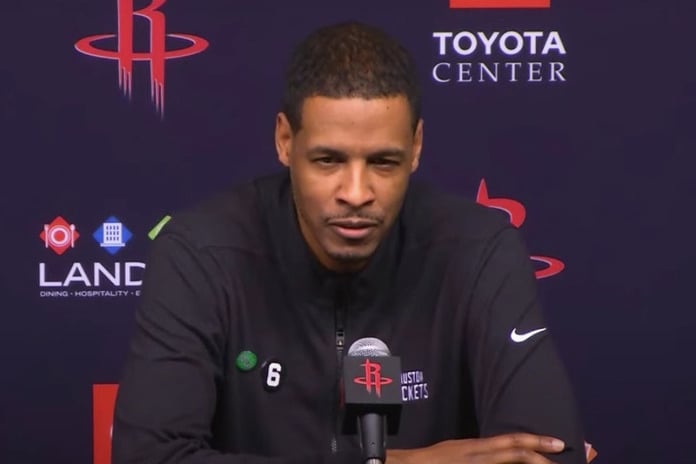 It didn't take long for Monty Williams to find a new workplace after getting fired by the Suns. Former Coach of the Year singed a multi-year deal with the Pistons, becoming the best paid coach in the NBA.
Williams picked Stephen Silas, who was also fired this offseason by the Rockets, as his top assistant coach. The new Detroit coach revealed that Silas was on his way to another team before he received an offer from the Pistons.
"We thought he was going somewhere else. We called him … it basically messed him up and instead of going to the other place he came here," Williams said, via Omari Sankofa II.
Williams views Silas' experience with the young Rockets team as valuable in Detroit. "We all know he's a great coach. He had a situation in Houston that's a lot like this. He had a young team that he had to navigate and teach," he said. "The person he is is someone I've admired for a while."