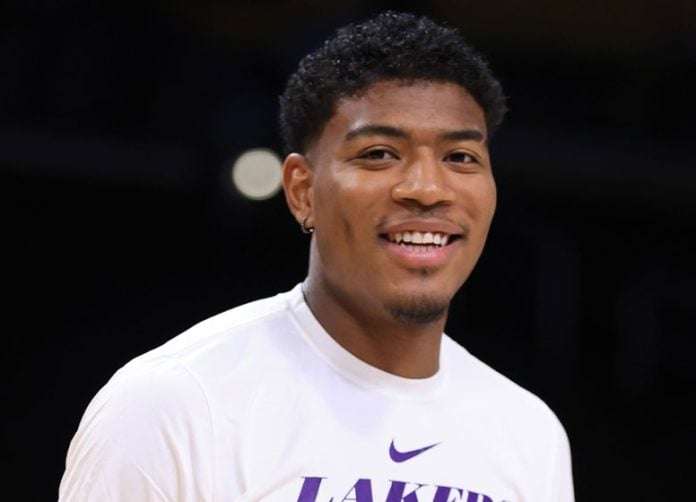 Rui Hachimura is set to hit the most important part of securing his worth as a player in this league by becoming a restricted free agent, and he can only do what is best and suitable for his career.
As he appeared on ESPN's "Hoop Streams" before Game 4 of the 2023 NBA Finals this Friday, Hachimura detailed how he loved spending the second half of 2022-23 with the Los Angeles Lakers given their solid playoff run, but he provided some cryptic words for his next contract coming.
"The reason why I requested the trade [out of the Washington Wizards] is that I wanted to be somewhere I could be happy and play basketball, that liked me as a basketball player, that believed in me, and the Lakers were one of the teams that was really interested in me," he said (h/t SB Nation's Harrison Faigen). "My agent and the team did a good job, and I went to the Lakers and it was a crazy season for me… Back at that time, we didn't even know we were going to make the playoffs. So we made the playoffs and the playoff run was pretty good, we lost to Denver but it was pretty good for us.
"I don't know my future but I just want to be somewhere I can be happy. The Lakers have been good and we're going to see."
Following a fruitful postseason journey with L.A. this year, Hachimura enchanted the entire Lakers fandom with his scoring, reliability, and potential that he holds. He averaged 12.2 boards and 3.6 boards in 16 playoff games for Los Angeles and came up big with some important moments for the team throughout the run.
Sources already indicated that the Lakers are fully committed to retaining him and Austin Reaves heading this offseason. With teams also went enticed by how he performed with the purple and gold, a bidding war could take place as the gates of the market finally open.