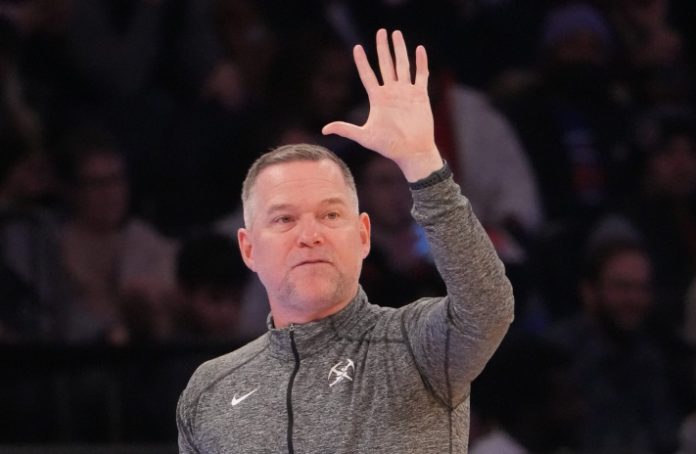 Winning Game 1 of the 2023 NBA Finals means more than anything for coach Michael Malone, considering how the Miami Heat have performed on the previous ones.
In his postgame presser following the Denver Nuggets' 104-93 Thursday win, Malone stated the significance of getting the first blood of the title series given the Heat's Game 1 success in their previous rounds.
"Well that was one of my last messages to our group before the game," Malone said. "I reminded our group if they didn't know that Miami went into Milwaukee and won Game 1, they went into the Garden in New York City and won Game 1, they won Game 1 up in Boston. So we did not want them coming in here taking control of the series on our court."
The eighth-seeded Heat notably went to take Game 1 of their past series, propelling themselves to fully make it this far in the championship stage.
But against Denver, they failed to do so as the Nuggets were lights out shooting the ball with five different players carving double-digit scoring led by Nikola Jokic's 27-point triple-double.
With a strong 9-0 home record in these playoffs, Malone is happy that they were able to maintain their win-loss card unblemished as they look to maintain winning ways with Finals set to continue on weekend for Game 2 back in the Ball Arena.
"We've done a hell of a job all season long of protecting our homecourt. I don't think we've lost a game at home in the playoffs as of yet, and Sunday night's going to be hell of a challenge," Malone said.
"Proud of our guys for going out there and getting the win."