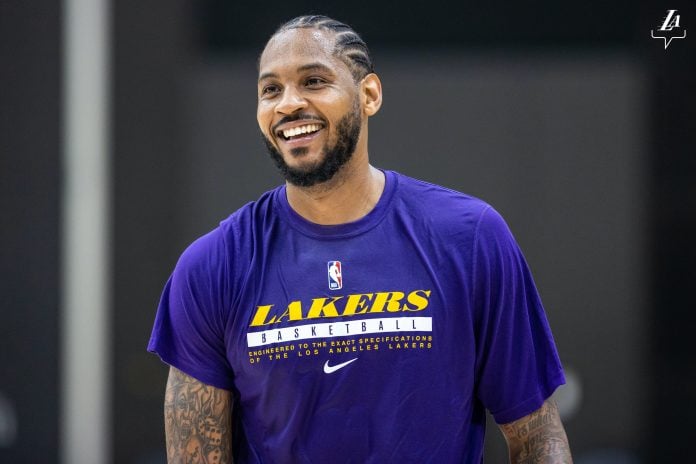 Recently retired NBA star Carmelo Anthony shared his perspective on retiring without an NBA championship, emphasizing that he is at peace with his career and proud of his accomplishments. Despite a decorated career that includes leading the league in scoring, multiple All-NBA selections, and numerous All-Star appearances, Anthony acknowledges the absence of a championship ring.
As the only top-five pick from the historic 2003 draft class without a championship, Melo understands the label that accompanies this distinction. However, he has come to terms with the idea that winning a championship does not define his success or character.
Anthony reflects on his journey, pointing out that he considers himself a winner since the night he was drafted in 2003 and made it out of his challenging upbringing in Red Hook. While a championship would have been a significant achievement, he has no regrets, knowing he gave his all in pursuit of that goal.
"I'm at peace. That doesn't bother me no more; that idea that you're a loser if you don't win a championship," Anthony said, via Chris Herring of Sports Illustrated. "For me, I've won. I won back in 2003, the night I shook David Stern's hand on that [draft] stage. I made it out of Red Hook. I've won at life. The ring is the only thing I didn't get. It would've been a great accomplishment, but I don't regret it, because I feel like I did everything I could to get it."