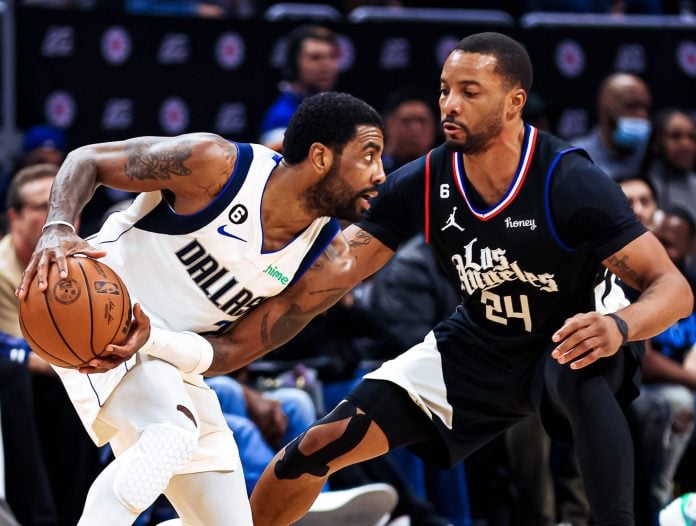 Mavericks owner Mark Cuban was very clear when talking about the future of Kyrie Irving – he wants the superstar to stay in Dallas.
The 31-year-old point guard will become an unrestricted free agent this summer and will be able to choose his future.
According to Marc Stein, the very early rumblings are that the Mavs will offer Irving a 3 or 4-year deal.
Irving averaged 27 points, 5 rebounds and 6 assists in 38.2 minutes over 20 games for the Mavericks this season.